Press roll covers for board and paper making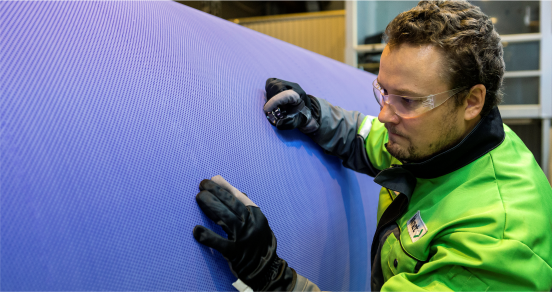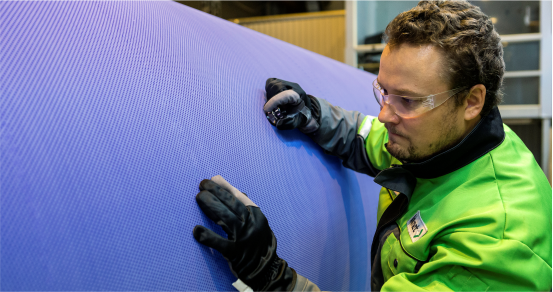 Roll covers in the press section have a strong impact on production line efficiency, capacity and product quality. Along with press section clothing, they are key components for dewatering through the wet pressing process. Especially in center roll-based presses with an open draw, roll covers also directly affect machine runnability. The most important rolls in your machine deserve superior covers.
Valmet's range of press roll covers offers ideal options for all press section roll positions, depending on the machine concept, the paper or board grade produced, and the roll maintenance strategy. By taking advantage of Valmet's expertise to select the proper roll cover for your pressing process, you can enjoy a number of benefits that maximize the capacity of your machine.

Results with Valmet press roll covers
reduced downtime
increased production
savings in energy consumption

Valmet press roll covers range from economical rubber covers for less demanding applications, to the toughest roll covers providing the most efficient dewatering technology. Covers can be designed for the unique needs of any application. Cover topography can be tailored for maximal dewatering, and non-felted rolls can have surfaces with release characteristics adjusted for the specific grade being produced.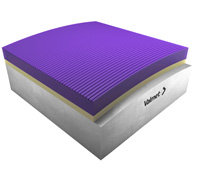 Valmet offers soft press roll polyurethane covers for demanding process conditions such as LNP rolls and suction press rolls. They can operate under the highest loads and at the highest speeds – and still save energy and need less maintenance.
For grades requiring more gentle nip pressures (e.g. to achieve bulk savings), soft but still extremely durable roll covers can be applied without sacrificing roll reliability and run period lengths. Let Valmet review your press rolls and propose roll cover solutions with guaranteed results.
Find optimal roll covers for every board and paper process

Click the image above to use Valmet's roll cover application tool to find the right covers for your press section applications
keyboard_arrow_leftBACK
{{currentHeading}}
keyboard_arrow_right
{{productForm.Name}} {{"("+productForm.Size+")"}}
| | | NAME | TYPE | LANGUAGE | FILE | |
| --- | --- | --- | --- | --- | --- | --- |
| | {{file.MaterialIcon}} | {{file.Title}} | {{file.MaterialType}} | {{lang(file.Language)}} | get_app{{file.ContentSize === 0 || file.Title == null ? "" : filterSize(file.ContentSize) + " MB"}} | |