Around 150 partners, Valmet R&D professionals and stakeholders came together to officially launch Valmet's Beyond Circularity program on November 30, 2022. The event was held in Pikku-Finlandia, the unique wooden venue in Helsinki, Finland. The atmosphere was energetic and excited. Participants shared information, discussed joint project ideas and future ecosystem opportunities, and networked to create capabilities for the future.
Beyond Circularity is Valmet's ambitious R&D program and ecosystem to transform waste and emissions into valuable resources for sustainable growth and accelerating the green transition. Valmet plans to invest EUR 40 million into the program during the ongoing four-year period. The program is also partly funded by Business Finland.
Janne Pynnönen, VP, R&D in Valmet opened the event. "We are very excited about this program - all the new opportunities it will bring to us in Valmet, to our ecosystem partners, to our customers and to the entire globe by making green transition happen. Even though we are now in the launch event, we have already quite a journey behind us, so I want to take this opportunity and thank everyone, who have made this possible – my colleagues in Valmet, our partners, and Business Finland, who is funding this program."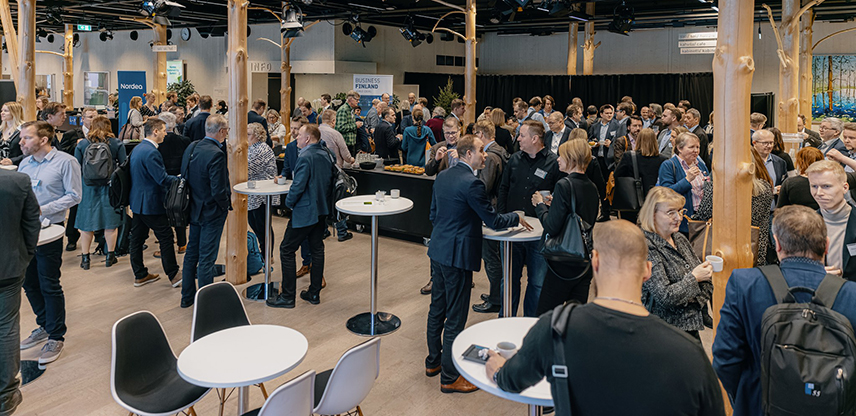 Building a new green transition ecosystem
"I want to thank all the participants for making this a successful and engaging event. The atmosphere was inspiring and unstrained, and information was shared openly already in this event. I was very impressed with our keynote speaker Tuuli Ahava, Director, Application Program, Digital Automation from Nokia. She was encouraging and shared her experiences, also including challenges, in building and collaborating in an ecosystem," says Viivi Villa-Nuottajärvi, Director for Valmet's internal Beyond Circularity program.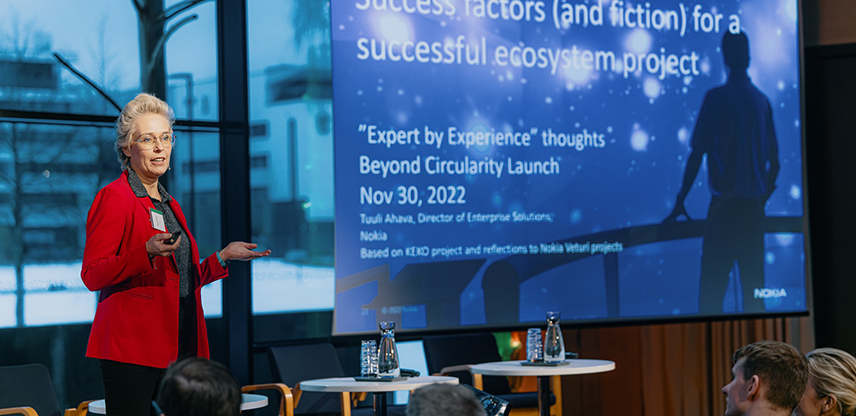 The ecosystem is an integral part of the Beyond Circularity program, so naturally it was also in focus in the launch event. "We will build a new green transition ecosystem as part of Beyond Circularity and want to welcome a wide range of ecosystem partners to renew the industry together with us. Our target is to have more than 100 partners in 2025. As the ecosystem is a new way of operating for us, I'm sure there will be challenges along the way, but I also see a lot of opportunities. We just need to find new ways to collaborate and innovate together," says Virpi Puhakka, Director, Ecosystem in Valmet.
"If you are interested to join us to renew the industry and reduce emissions through integrating renewable raw material streams with efficient recycling using smart automation and electrified processes, please fill in the contact form on our web page. If a joint project is accepted to Beyond Circularity ecosystem, Finnish partners may submit a partnership funding application to Business Finland," Virpi concludes.
If you have questions regarding the ecosystem partnership, please see the frequently asked questions or contact us at beyondcircularity(at)valmet.com.