Project work is a key element of all Valmet global training programs. Projects bring positive energy to all involved and act as a springboard for innovative thinking. In 2015, Valmet saw the completion of 150 projects – all of which supported individual development and the achievement of our Must-Wins.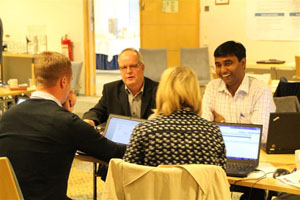 In the Networking in Procurement program, the value of the project work lies both in the project itself and also in the potential to apply similar thinking and best practice to other parts of the business. A good example of this is a new supplier and design-to-cost project which was just completed and resulted in a 21% cost savings.
About the project
The challenge arose several years ago when two of Valmet's key suppliers merged, leaving Valmet with an unfavorable single supplier situation for a system for a key component manufactured in Sundsvall. After some time the supplier was no longer cost competitive nor interested in developing new solutions, so a project team from Sweden was set up to find new suppliers and new drive solutions for the core machines.
"The team did an excellent job of putting a project together that turned a stagnant and expensive supplier situation into a more competitive one. At the same time the team optimized the drive solution and cost efficiency of the design," says Marcus Nordstrom from Valmet in Sweden.
Impact of the Networking in procurement program
The goal of the Networking in Procurement training program is to find new and cost-effective operating models for use by Valmet's procurement professionals. The focus areas selected for the program build a link between business strategy and supply chain management, look at new ways to integrate our operations, and help strengthen our matrix model through improved networking, sharing and communication.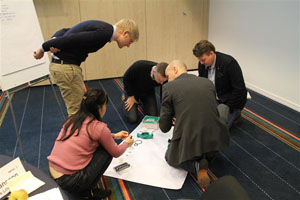 "I had the opportunity to attend Networking in Procurement and suggested that the program project team support the finalization of my ongoing project. I became the link between the original project team and the new one. The project team from Networking in Procurement helped realize the project faster than thought possible, while the program content gave ideas for how to get faster kickback," continues Marcus.
As an outcome of the program, the team of five from around Valmet, changed the specification based on design-to-cost thinking and reviewed the technical standard for hydraulics for the Pulp & Energy business line, making it applicable for several locations. The technical standards were shortened from 12 to 8 pages, specific brand names were removed, and the supplier was invited to participate in the development.
"It is always good to have people from different backgrounds, roles and nationalities work together on a project. The benefits are exponential. Now that the original project is complete, I look forward to seeing how our project method will be applied to other parts of the business – and hope it will have the same impact," concludes Marcus.