Roll types for board and paper machines
Latest roll technology innovations for optimal roll performance
Suction rolls
Suction rolls provide high performance on all types of machines from low-speed machines to the latest board and paper machines designed for operating speeds in excess of 2,000 m/min (6,560 ft/min). Aside from rolls for Valmet machinery, we can also offer appropriate spare rolls for a number of other makes. Many of our latest roll technology innovations can be adapted into spare rolls that are compatible with existing rolls. This is an easy and cost-effective way to improve suction roll performance.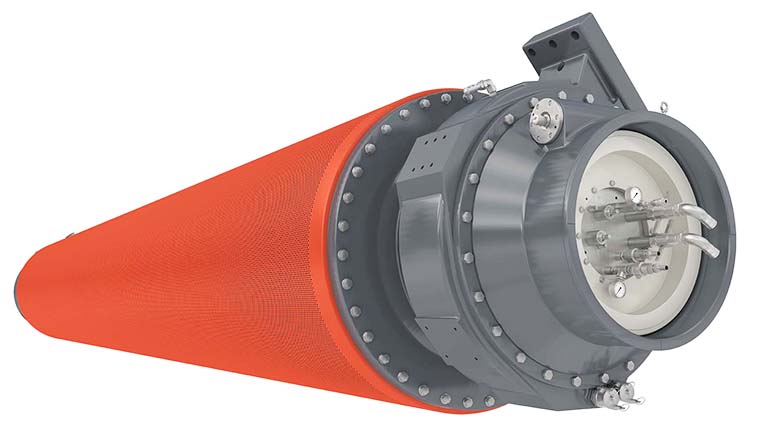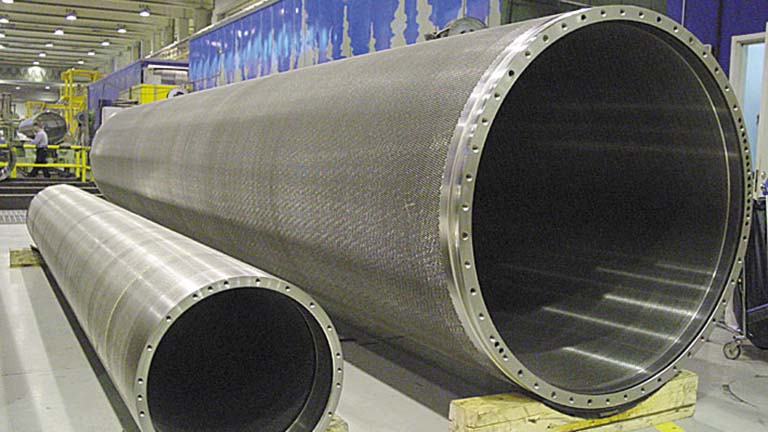 Spare suction roll shells
Suction roll shells are made of the highest quality Duplex stainless steel shell blanks manufactures through a plate hot rolling or centrifugal casting process. Precision drilling ensures extremely accurate hole positioning and superior hole surface smoothness.
Services for suction rolls include:

Deflection-compensated rolls
Deflection-compensated rolls provide reliable and stable operation. These rolls are the key elements for efficient pressing and calendering.
Swimming type Valmet Sym Nip Rolls
Zone-controlled Valmet SymZ/SymZS Nip Rolls
Multizone Valmet SymCD/SymCDS Nip Rolls
Valmet SymZL/SymZLC Shoe Press Rolls
Valmet SymBelt Shoe Press Rolls
Spare Valmet CC rolls
Services for deflection-compensated rolls include: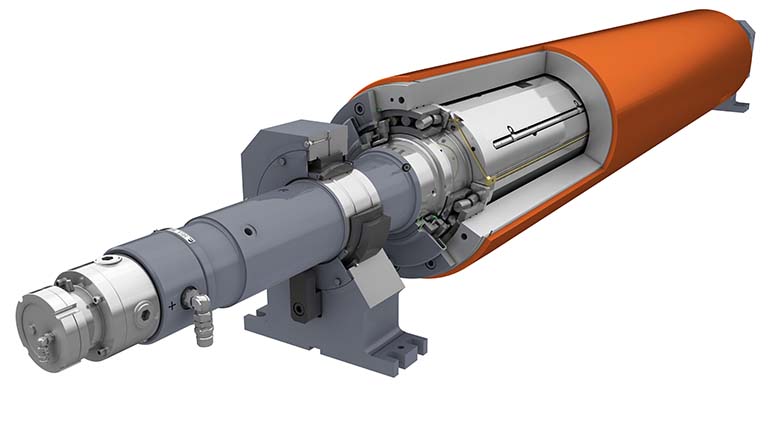 Steel dryer cylinders - excellent drying performance
Valmet steel cylinders bring considerable benefits compared to traditional casted dryer cylinders. Shell thickness can be even 40% less than compared to cast iron providing a 10 percent better heat conductivity. These properties enable efficient heat transfer during the drying process and the drying capacity is higher with the same steam pressure than with cast iron cylinders.
Less weight means up to 5% less installed drive power in drying section.
High-precision tube rolls
Well-performing tube rolls are essential for paper machine runnability. High reliability and easy repairability in the case of accidents are also important requirements for these rolls. Valmet's high-precision tube rolls with optional quick change heads were developed to meet these specific demands.
Lead rolls (steel)
Center supported rolls
Lightweight lead rolls based on advanced composites
Cast iron rolls
Cast iron rolls offer a reliable, well-performing and durable roll option for all paper and board machines. Our product range includes: cast iron press rolls, dryer cylinders, Vac and Uno rolls for dryer section applications, sizer rolls, applicator and backing rolls for coaters, polymer rolls with a cast iron roll body for multitinip calenders, chilled cast iron thermo rolls, reel drums, winder and belt drums.
Production consumables for cast iron rolls include: