Valmet DNA System Monitoring and Reporting for Turbines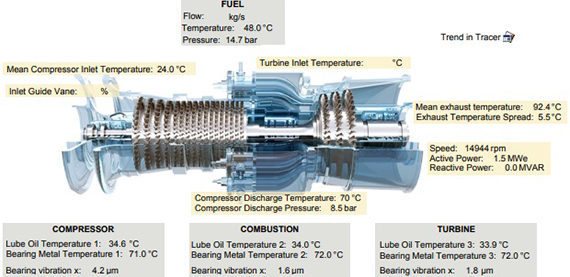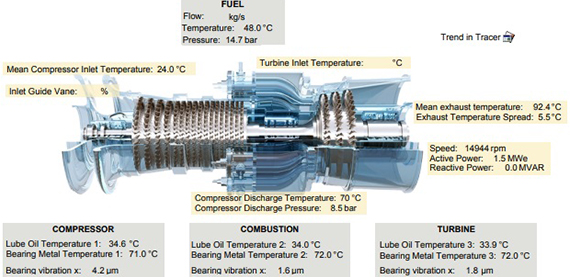 Valmet DNA System Monitoring and Reporting for Turbines (DNA Smart) gives power plant operators and maintenance staff an overview of and detailed information about turbine startups as well as condition and operating efficiency both in real time and retrospectively. Additionally, it helps detect potential problems and benchmark your entire turbine fleet by providing visually uniform reports and data analysis tools in one web-based user interface.
Benefits
Improves standard operation procedures and proactive responses to failures before they cause unpredicted shutdowns
Gives deep insight into machine behaviour with an integrated start-up and coast-down analysis
Helps find the best ways to start and coast down the turbine based on start modes with a comparison feature between past/real startups against reference startups
Provides an overview of the turbine's operating and condition efficiency over a wide time range, extending up to the whole plant lifecycle and enabling equipment degradation follow-up
Ensures efficient collaboration between plant management and plant control through a seamless link to other automation applications
Enables turbine fleet owners to benchmark their various turbines or units when implemented in Valmet DNA Asset Monitoring
Features
DNA Smart is an extension of the Valmet DNA Turbine Performance Monitoring application. It includes calculations of performance parameters, such as heat balance, turbine inlet temperature, specific fuel consumption, heat rate, thermal efficiency, electrical efficiency and many more. The calculations are based on the measurements from existing instrumentation and the DIN 4341-1, ISO 2314 and ANSI B133.6 standards for gas turbines and DIN 1943, ANSI PTC 6S and ANSI/ASME PTC 6 for steam turbines. In DNA Smart, performance and maintenance data is presented in user-friendly views.
The data analysis tools and possibility to make customized reports included in Valmet Information Management System enable users to analyze the process deeper and follow up on specific points of interest. The solution is connected to a plant automa­tion system via OPC or Valmet CIM-IO when Valmet DNA Automation System is not used.
The web-based user interface consists of custom­ized reports and displays showing the measured and/or calculated data. The collected information is presented in tailored easy-to-use and visual reports and on DCS displays.
For more information, please contact:
Elina Kleemola
elina.kleemola(at)valmet.com