Valmet DNA Asset Monitoring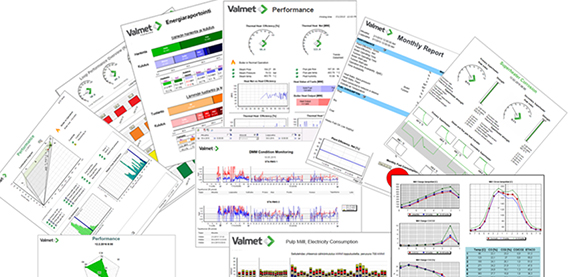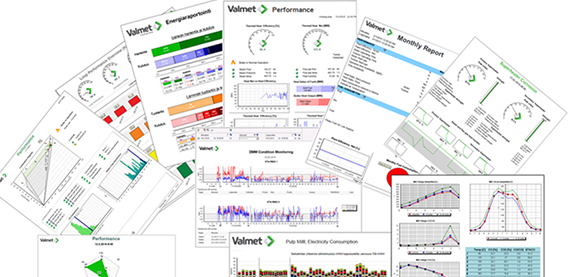 Valmet DNA Asset Monitoring is a powerful application for centralized fleet performance and availability monitoring and provides EPC suppliers or corporation management remote access for their fleets.
Main benefits
Improved visibility for fleet performance
Enhanced remote service capability
Fleet benchmarking
Sharing best practices for operators
DNA Report user tools with multiple SW integration options
Access for Valmet Industrial Internet Services
Basic scope includes
Links and data collection from plant level systems (DCS) to centralized system
Automatic KPI calculations and reports
User specific dashboards e.g. for HQ, plant managers or maintenance team.
Data flow and data quality can be enhanced by special data validation and work flow management modules. With role-specific user rights and cloud-based solution you are able to provide either selected data or limited access to DNA Asset Monitoring application for your business partners, which enables multiple collaboration possibilities.
The application includes all necessary elements for efficient and secured fleet performance monitoring starting from plant level data collection to fleet/corporate level KPI reports and displays.
Solution based on Valmet DNA Information Management technology and can be integrated in customer's own remote center concept and facilities. Centralized on-line monitoring and analyzing improve optimizing fleet performance and help to plan right-timed maintenance. Solution can be enhanced with other Valmet's Industrial Internet services and enables multiple business development opportunities for data owner.
The application can be used for group-wide performance follow-up and identifying and sharing of best practices. For the management it is easy to compare the key performance indicators (KPI) between each site to find out the best and most cost-efficient ways to operate the process.
The application includes secured data collections, data transfers from plant level to DNA Asset Monitoring performance calculations, benchmarking, displays, reports and data analyzing tools. Solution is connected via OPC or Modbus link to plant DCS if Valmet DNA DCS is not used.
For more information, please contact:
Elina Kleemola
elina.kleemola(at)valmet.com