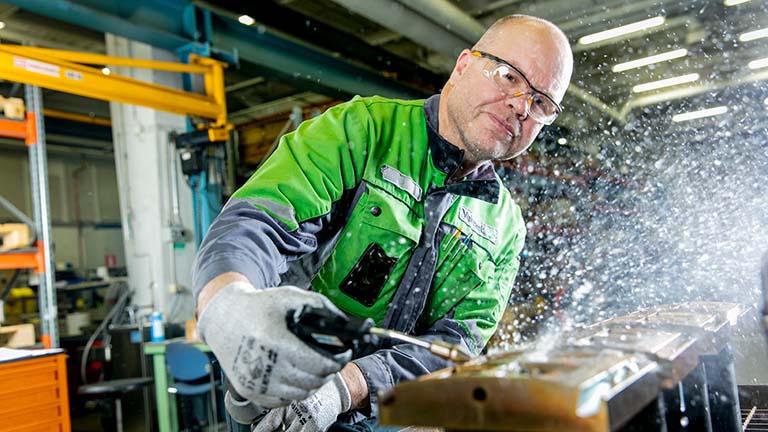 Roll reconditioning services for pulp drying lines
Roll reconditioning services bring your rolls to as good as new condition
Valmet's roll reconditioning services include thorough inspections of present roll condition and proposals for maintenance work needed to bring component to "as new" condition.
Extend you roll lifetime with roll reconditioning services
From receiving the roll until follow up monitoring after it has been shipped back to the customer, our process is streamlined to ensure the rolls are in best rebuilt condition. Thorough inspections of present component condition, an inspection report and proposals for possible additional work and part replacements are made by experts to create optimal recommendations for roll reconditioning.
Roll reconditioning scope:
Receiving
Disassembly, cleaning and inspection
Painting and assembly
Inspection report review
Test run
Dispatch and service report
Follow-up with customer
Agreed additional work and parts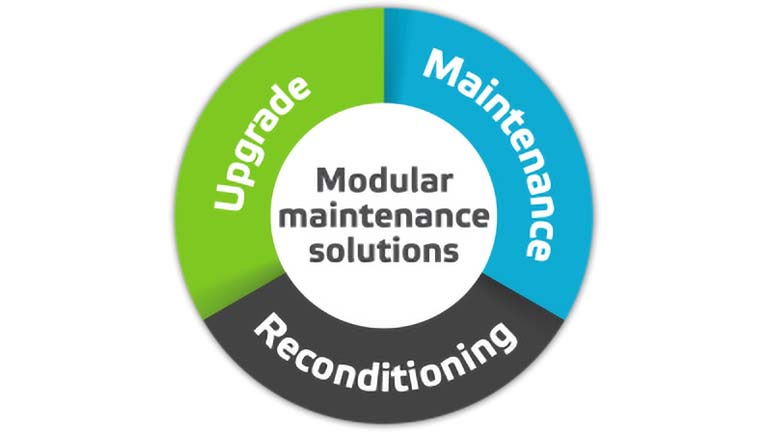 Valmet spreader roll services
Maintenance services for all spreader roll types, makes and models
Valmet offers spreader roll services for all spreader roll types used in the paper industry, regardless of their origin or make. When a roll arrives at Valmet's service center for reconditioning, its running conditions are carefully checked using specialized spreader roll software. All worn components are replaced with new, high-quality spare parts, and additional upgrades are proposed when feasible.
A reliable and well-functioning web and fabric spreading are crucial in guaranteeing production line efficiency. Reliable spreader roll operation removes wrinkles before they become permanent creases, significantly improving end-product quality. Keeping spreader rolls in excellent condition keeps performance at the optimal level and reduces overall maintenance costs.
Benefits with Valmet's spreader roll reconditioning
Guaranteed spreading reliability
Improved end product quality
Long-term cost reductions
Increased running times and service intervals
Optimized roll performance through modernization
Cost control through process expertise
Valmet's global expert network has up-to-the-minute information on hundreds of spreader roll services. Maintenance is not limited to mechanical problems; Valmet also understands the process requirements for optimal spreading performance. Valmet's continuous development of high-technology spreader roll modernizations allows it to offer innovative solutions that enhance production efficiency and extend runs, resulting in all-round cost control.
Spreader roll sleeves and coatings
Spreader roll maintenance includes the most reliable spare parts available, to ensure high end product quality. Valmet offers spreader roll sleeves and coatings for all spreader roll applications in the pulp industry.