Bale handling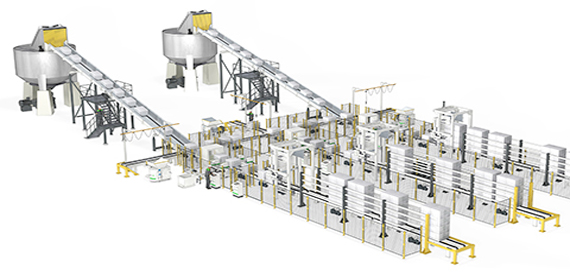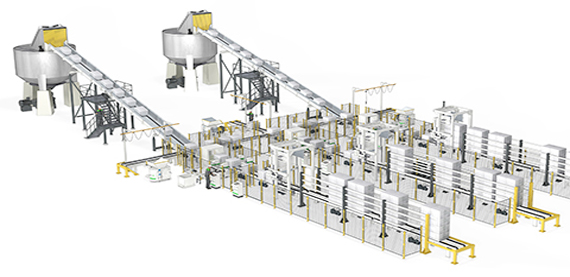 Valmet provides best available solutions for both pulp producing lines and pulp receiving lines. The Valmet Baling concept offers the most sophisticated technology of its kind in the world for baling operations in pulp producing lines.
A superior solution for pulp receiving lines
A Valmet solution for pulp receiving lines offers a best-in-class combination of hardware and software for efficient automatic dewiring, destacking and recipe handling in the delivery of baled pulp to continuous or batch pulpers.We provide an optimized configuration of highly reliable machines, sophisticated control system and heavy-duty conveyors to match each customer's specific line requirements. Our complete automatic pulper feed system for baled pulp enhances efficiency, safety and flow control.
Configure the system
Are you looking for a new automatic pulper feed system or to enhance the performance of an existing pulp receiving line? Whatever your requirements, you can rely on Valmet's expertise and experience to help you achieve the most cost-efficient operation.
Connect the line
Valmet's range of conveyors for linking machines in pulp receiving lines is based on years of experience in handling pulp bales. The heavy-duty design guarantees a long life, safe operation and easy maintenance.
Control the process
The machines and conveyors are delivered complete with built-in electrical and PLC-equipment. All machines have a common operator interface and are linked together by a Profibus cable in the line's overall control system. All elements of the system are tested at Valmet's workshop before shipping.