Cost-efficient repulping of baled market pulps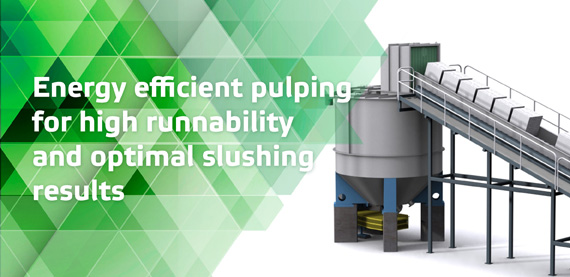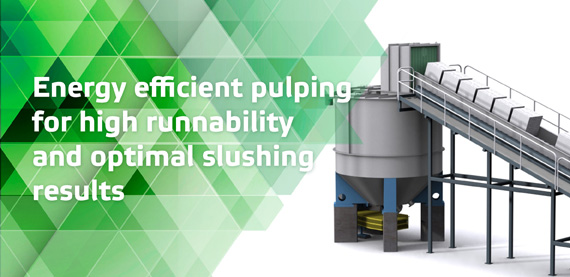 Valmet Bale Pulpers achieve high runnability and optimal slushing results.

Valmet's Bale Pulping solutions, including vertical and horizontal pulpers, offer cost-efficient repulping of baled market pulps. A vertical pulper is the best choice when targeting homogeneous slushing results with low energy consumption, while a horizontal pulper, with its low height requirement, is ideal for rebuilds where limited space is available.
Energy efficient rotor unit
The Valmet Bale Pulper rotor delivers a high pumping effect with efficient defiberizing at low energy levels. In batch mode, medium-consistency (6-8%) ensures the high internal friction needed for efficient defibering. In continuous mode at lower consistencies (4-6%), the rotor tolerates variations in consistency without vortex disturbances.
Key benefits
Horizontal bale pulpers
Low installation height
Vat and rotor design optimized for efficient energy consumption
Low maintenance requirement
Vertical bale pulpers
Targeted slushing results with low installation costs
Slushing at medium consistency allows the use of smaller vat sizes
Effective rotor provides a high level of production with a relatively small motor size
Less energy required to the desired pulping
Excellent runnability: the hydrodynamic rotor tolerates consistency variations in the vat
Wide application and capacity range
Reliable operation