The new mobile application @Field connects Valmet's more than 1,100 Field Services professionals. It unifies how we work and further improves the customer experience.
Valmet is investing in its strategically important field services. Part of the investment is a new digital application called @Field, which will connect the company's Field Services professionals. Its global rollout will be completed during the summer of 2020.
"The new platform will unify and simplify the way we plan, dispatch and execute our field service operations globally. It will further improve Valmet's capability to provide world-class services to our customers by increasing workforce transparency and remotely connecting our on-site field service professionals with Valmet Performance Centers. This will make delivering the desired services to customers' sites faster and more accurate. It will also allow us to better predict and advise on services, and develop shared maintenance and service roadmaps for our customers' equipment and processes," says Anders Öhrblad, Director, Field Services Growth, Valmet.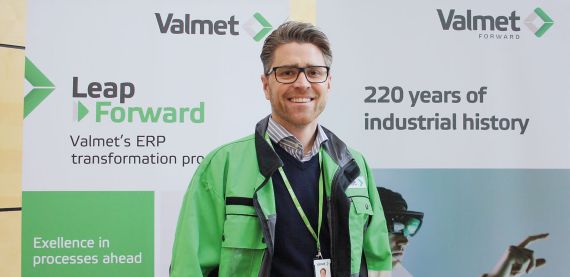 Uniform customer experience, regardless of location
Operating on one platform supports a more uniform and similar customer experience, regardless of location. Guidelines, manuals and checklists are now integrated in the digital tool, making them easily available.
The platform allows excellent remote connectivity between service technicians and customers.
"The application helps our planners to allocate the best available resources at all times, ensuring we offer excellent customer service – every time and everywhere. The digital platform also allows us to align our health, safety and environmental principles and embed them in the service delivery in a logical and user-friendly way, contributing to the safety of our technicians, sub-contractors and customers' workers," Öhrblad explains. The platform also allows excellent remote connectivity between service technicians and customers.
"We quite often see opportunities to offer remote support in customer contracts, even in Field Services. We launched @Field in the middle of the Covid-19 crisis and could immediately help our customers through remote support in global field service cases," Öhrblad continues.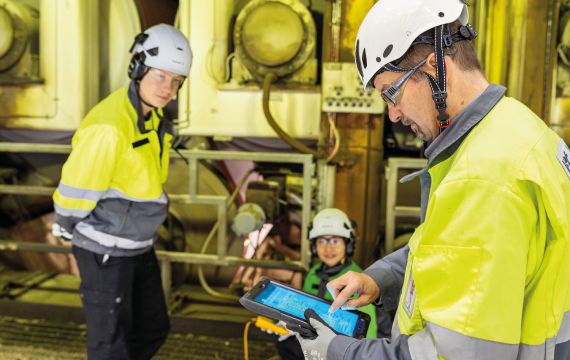 At your service – stronger than before!
Valmet's Field Services workforce has grown organically by more than 11 percent during the last year, making it an organization of 1,100 technicians, planners, managers and back office personnel. Besides being a tool for workforce allocation, @Field enables unified and more efficient ways of working across a vast global organization, supporting improved customer satisfaction and the overall development of Valmet's performance as a company.
"Our goal is to become a frontrunner in field services, and I believe @Field will play a key role in achieving this. Our personnel are very dedicated to new ways of working, and I'm very excited to see the results of this digital leap we've taken," Öhrblad says.
@Field makes things smoother for me and my customer
"I think the new digital tool has had many positive impacts on my work. I enjoy having all the material and work orders in one place. The integrated report functionality allows the customer to ​follow my work almost in real time: I can document my service execution and report it to the customer on site in the blink of an eye. I can also contribute to the customer's success by suggesting further maintenance or process development activities through @Field,"says Jonatan Melo, a Valmet Field Services professional in Brazil.