On February 14, 2019, the new SCA Östrand pulp mill was officially inaugurated by Sweden's King Carl XVI Gustaf. The project, which represents the biggest industrial investment ever made in northern Sweden, has resulted in a state-of-the-art pulp mill. In addition to the King, the opening celebration included representatives of the Swedish government, international pulp customers, SCA's owners and a selection of the people who worked on the project. Without a doubt, the Helios project means a lot to SCA, to the company's customers and to Sweden in general.
"SCA and our customers can now rely on a world-class pulp mill in terms of product quality, environmental compatibility and future competitiveness," explains Ulf Larsson, President and CEO, SCA. "In addition, Östrand will contribute strongly to growth, employment and economic development in the region, giving many people both direct and indirect long-term positive return from this forward-thinking investment."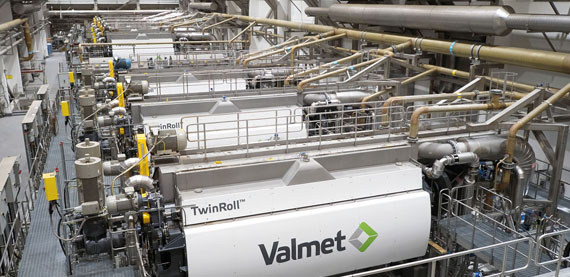 A massive project poses major challenges
The massive project was named after Helios, the god of the sun in Greek mythology. It is an awe-inspiring name for a truly huge undertaking which consisted of no fewer than nine sub-projects, all of which were very extensive in themselves. In total, 7,900 people participated on Helios, taking care of everything from construction work, assembly and erection, through to startup and commissioning of the finished pulp mill.
Ingela Ekebro is the President for Project Helios for SCA and had the formidable task of bringing Helios to reality. "It's been extremely interesting and challenging to set the conditions and create the project infrastructure from the start, and then run it, while coordinating all the various moving parts," she explains. "The successful result means we've been able to build the world's largest softwood pulp line, on budget and on time, without disturbing pulp production in the existing mill. And, most importantly, we've done this without any serious accidents."
"The startup was very successful, and we really worked well as a team."
SCA focused on the best total solution
Now, with Helios completed, Östrand's production capacity has doubled to 900,000 tonnes of bleached softwood pulp per year, with the future possibility to expand to one million tonnes. In order to achieve the new 900,000-tonne production level, all of the equipment must operate at peak performance and interact optimally with all the other processes.
"For our selection of suppliers," continues Ingela Ekebro, "we simply focused on achieving the best total solution in terms of operational consistency, energy efficiency, cost efficiency and final pulp quality. We concluded that Valmet offered us the best total solution for the key unit operations – Evaporation, Cooking and Fiberline."
SCA and Valmet have a long and successful history of working together on many unique projects. But, because of its size, this one has been special. "It has been both very stimulating and also a big responsibility to play such a key role in one of the largest industrial projects in Swedish history," says Thomas Olofsson, Valmet's project director for Helios. "And SCA is a customer which is always challenging us to find the best solutions. This means that we get extra stimulus in our development work, making us an even better supplier."
Regarding energy efficiency, the evaporator line is a good example of the outstanding effectiveness SCA was seeking to achieve. "The evaporation plant is the world's most energy-efficient facility today, based on pioneering technology," comments Åke Edwall, SCA's project manager for the evaporation line sub-project. "It's working perfectly, handling the large water load and recovering enormous volumes of heat, while also allowing us to make methanol to generate green electricity."
"We focused on achieving the best total solution in terms of operational consistency, energy efficiency, cost efficiency and final pulp quality."
Successful start-up
The first pulp production began on June 23, 2018, Sweden's Midsummer Day. Finally, after many years of planning, preparation and construction, SCA got proof of what the line could do. And no one was disappointed.
"We achieved excellent pulp quality almost immediately," Daniel Solberg, SCA's process manager for the fiberline proudly says. "The startup was very successful, and we really worked well as a team, both internally in SCA and together with Valmet." Thomas Olofsson agrees: "The startup is certainly what I am most proud of. It was fast and efficient, and after only a few days, SCA had good quality saleable pulp that was being delivered to the market."
Being part of the project was a unique experience, says Hans Rodling, SCA's project manager for the new cooking department and fiberline. "It was very exciting to be involved in the installation and commissioning of the world's largest softwood digester. It's also good to know we have the latest available technology to increase our competitiveness for the future."
Training on simulators provided perfect starting point
Prior to startup, 175 of SCA's operation and maintenance people were trained by Valmet to manage and maintain the new pulp mill in the best possible way. The training was delivered via several channels, including traditional classroom teaching, self-study through Valmet Online Learning, and hands-on training using pulp mill process simulators. The simulators, especially, were a key part of the success.
"I think the extensive simulator training is an important reason why the startup went so well," Ingela Ekebro states. "The simulator was very useful, as it gave the operators practical training in running the facility. We actually spent more time on simulator training than Valmet had first suggested, and it clearly paid off."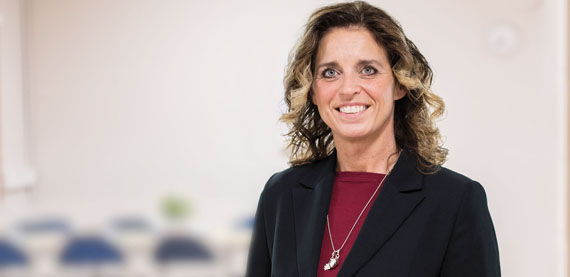 "We put safety at the very top of our agenda right from day one," says Ingela Ekebro, the President for Project Helios for SCA. "For instance, in total 958 safety walks were completed during the project."
Open dialogue is key to success
Many people who were part of Helios have commented on the excellent team spirit, based on straightforward and clear communication which focused on problem solving. "In a project of this size," explains SCA's Åke Edwall, "you face challenges every day. When any problem came up, we addressed it directly with the supplier in order to achieve a quick solution. I find that the Valmet people have been very open about these things. This openness has certainly been an important success factor for Helios."
"Together, we had a great collaboration and willingness to make this work, with a truly results-oriented organization at all levels," comments Hans Rodling. "Valmet has performed very well as a supplier, and we at SCA have had an excellent insight into and understanding about how everything was proceeding, based on our excellent communication with Valmet's site management."
Safety is priority number one
In the Helios project, one item has been more important than anything else: safety. And, thankfully, there has not been any serious accidents during this enormous project, a result which can be attributed to the rigorous attention that was given to safety and security.
"As we were starting Helios," Ingela Ekebro continues, "we studied a large number of other big projects like this. It turned out, sadly, that each of them had experienced at least one fatal accident. This fact put the safety issue at the very top of our agenda right from day one. We therefore spent much time and effort setting up an organization to do everything possible to ensure Helios would not suffer a serious accident. We learnt and developed together during the project, and you can never be completely satisfied or stop trying to improve, as long as you have any accidents or near misses. We placed great emphasis on risk assessments and routines, in close cooperation with Valmet and the other suppliers."
"As a measure of any project's success, health and safety are the natural prerequisites that everything else is built upon," concludes Ingela Ekebro. "In the end, everyone is happy that Helios has succeeded so well, both in terms of safety as well as productivity."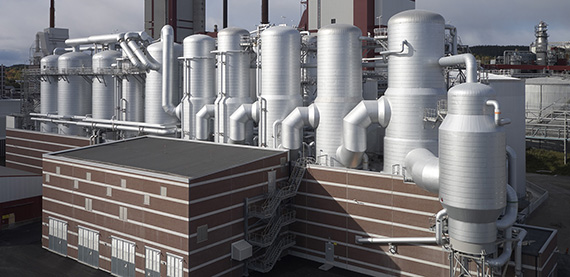 TEXT Kristofer Sjöblom
PHOTOS Torbjörn Bergkvist
Article published in Forward magazine 2/2019.