Optimized hybrid forming within the low and medium-speed range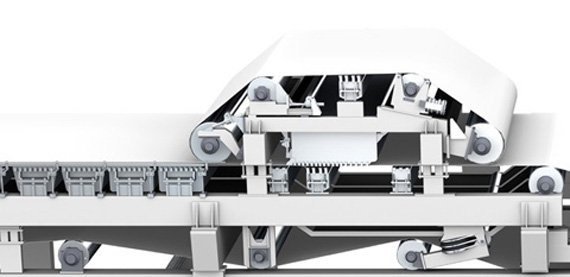 OptiFormer Hybrid with blade technology
OptiFormer Hybrid with blade technology equipped with a top forming unit is a proven and cost-efficient solution for hybrid forming within the low and medium-speed range. Valmet's OptiFormer Hybrid with blade technology provides:
Increased dewatering capacity
Improved runnability
Cost-efficient solution

Improved formation
Symmetrical fines and filler distribution
Improved smoothness and bulk
This proven hybrid forming technology also supports easy Fourdrinier rebuild applications. The existing former can be made faster and dewatering can be controlled better and made more symmetrical.
Payback boost with hybrid former upgrades
Valmet is the original supplier of the OptiFormer Hybrid with blade technology (formerly named as SymFormer MB), with numerous references around the world. The patented loading element design is particularly well suited for loadable blade-equipped former rebuilds and upgrades.
OptiFormer Hybrid with blade technology enables easy controlled pulsation to improve formation and dewatering capacity with the loading table and loading elements. In some cases, it may also be good to increase top suction unit channel discharge capacity through channel modifications.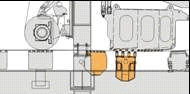 Typical upgrade example including a new pre-forming table, a new loading unit with loading blades, and new ceramic blades.
Customer success stories


Targeting 22% increase in capacity
Pondercel's PM 1 in Mexico was rebuilt in 2011. The modifications in forming, press and dryer sections, as well as sizer, reel, and winder aimed to increase capacity, reduce production costs and helped to serve their customers better.