Dec 10, 2020
Almost two years ago, Valmet launched a completely redesigned ultra-high definition optics module that can measure more fibers with higher resolution, expanding application areas, and improving measurement precision. Since then, several Japanese customers have been taking the advantage of the new Valmet Fiber Image Analyzer (Valmet FS5) utilizing the latest fiber optics technology. One of them being Oji Paper, who bought a Valmet FS5 for research and development purposes.
Valmet FS5 is a versatile fiber analyzer with good measurement accuracy, and it can be used both for research and quality control. In addition to the fiber image analyzer, there are also online measurements, such as Valmet Fiber Furnish Analyzer (Valmet MAP Q) and Valmet Pulp Expert, utilizing the same technology.
"New optics, the long-lasting customer relationship, and reliable service have been important factors delivering the performance to the customers," says Tommi Niskanen, Product Manager, Valmet.
"Most of our customers use Valmet FS5 for research or pulp quality management, and they measure mostly wood-based fibers. Most say that Valmet FS5 is fast, easy to use, and automatic consistency control is seen as very beneficial. It also enables them to review high-quality images of fibers and particles. The customers value especially the continuity of measurement data, reliable service, training, and the measurement performance," says Takeshi Sato, Sales Manager in Japan, Valmet.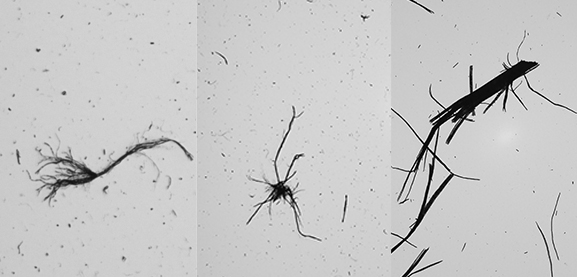 Oji Paper values measurement speed and easy sample treatment
Oji Paper, part of the Oji Group, is a Japanese printing, writing, and packaging paper producer. They bought a new Valmet FS5 for research laboratory testing in 2019. Oji Group's Innovation Promotion Division is developing the company's papermaking technology, studying how to utilize wood resources in new fields, and developing highly functional films. Their goal is to find new business opportunities, as well as create new business models such as automated packaging systems.
Kota Chubachi, Researcher, Oji Paper, explains how Valmet Fiber Image Analyzer has been useful in studying refining results and has improved work efficiency:
"We use Valmet FS5 to compare raw material characters and to evaluate raw materials from different sources. We observe especially the fiber length to review fiber cutting results. The measurement speed is an important factor for us as we measure a great number of samples every day. Sample treatment of coarseness measurement has also become easier. Overall, our work efficiency and data calculation accuracy have improved."
Currently, Oji Paper is analyzing only wooden fibers with the Valmet FS5, but they are planning to use the analyzer also with carbon and glass fibers in the future.
Improved fiber optics with UHD resolution
Analysis of pulp components in terms of fibers, fines, and their properties has been a standard quality management practice for pulp and papermaking since the 1980s. Lately, the quality of industrial imaging has improved, and the latest fiber optics utilize Ultra High Definition (UHD) resolution. This new camera technology with new optical redesign enables accurate imaging with bigger image size, making it possible to measure wider and longer particles with shorter analysis time. Valmet offers solutions based on the same technology for online and offline measurements.