Apr 10, 2019
When it was facing with end-of-life issues of quality control systems (QCS), Neenah Coldenhove turned to Valmet for a new solution. The successful start-up of a Valmet IQ QCS on paper machine PM 1 in 2016 was closely followed by a second system on paper machine PM 2 the following year.
Neenah Coldenhove's paper mill in the Netherlands gained worldwide recognition at the end of the 1990s with the introduction of a very successful paper grade for dye sublimation transfer printing on all kinds of soft and hard surfaces. Together with their other specialty products, such as barrier paper for sterile packaging, the production of transfer paper places high requirements on final product quality.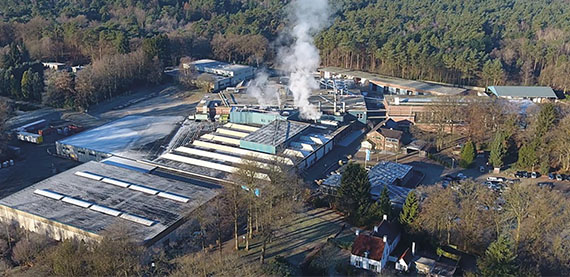 But the QCS systems on Neenah Coldenhove's two paper machines were approaching end-of-life, with increased need for maintenance, lack of spare parts and aging basis weight nuclear sources. "The amount of servicing the old systems needed was excessive," says Gert Van Beek, Process Engineer at Neenah Coldenhove.
Sellable paper within hours
In 2015, the mill had installed a Valmet IQ Web Inspection System on its 2.5-meter-wide PM 1, and van Beek's experience had been very positive. "The web inspection system worked well, and Valmet compared very favorably with two other QCS suppliers we contacted, so we made the decision to install a Valmet IQ system on PM 1 in 2016."
"A trouble-free startup, which went better than I could have expected, resulted in sellable paper within one-and-a-half hours. We bought the second QCS for PM 2 the following year, so the experience couldn't be that bad," says van Beek.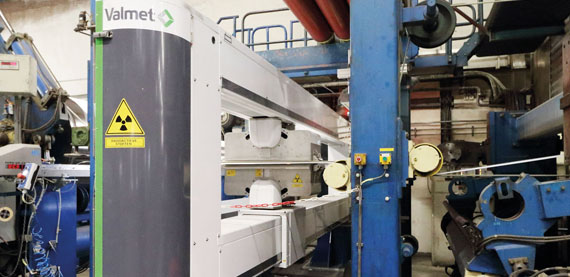 Second QCS installation in record time
The second QCS, on the wider 3.5-meter-trim PM 2, had a much tighter installation window. "With most of the cabling done, we had one weekend to install the scanner frame before the reel, the single-sided frame for moisture at the glazing cylinder, and a single-point moisture measurement device at the coater. Again, we had sellable paper within hours," says Van Beek. Operators on both machines quickly accepted the new systems, and according to van Beek, the new QCS is so easy to use that within only two days, the operators became familiar with the most used parts during its operation."
Laboratory results correlated very well with the scanned values. "There were a few grades where we did not have to change anything, and on others, the biggest deviation of moisture and basis weight before calibration was around 1 percent," says van Beek. "Caliper correlation has perhaps been the most challenging, but we now have an R-squared correlation of 0.99 on PM 1, with a little more work to do for PM 2."
First time moisture control – 66 percent less variation
Van Beek already has a thirty-year history of working at Neenah Coldenhove. "When I started at the mill in 1988, we already had QCS on both machines, but in all that time, I had never seen moisture controlled – it was only a measurement. Moisture control at the pre-dryers, glazing cylinder and after-dryers was manual, and each shift had their own way of adjustment. In all the time since then, we had never dared to control the moisture automatically, but now with the Valmet system the operators trust it and have started using it. Operators on PM 2 were really quick to utilize the automatic moisture control, and the two-sigma value of moisture has now decreased to one-third compared to our earlier manual control," says van Beek.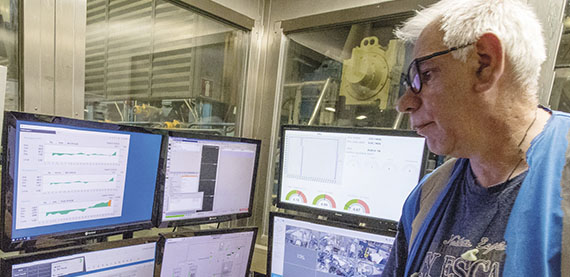 "Fingerprints" of good operation
Van Beek emphasizes that as well as identifying problems, they want to know the conditions that ensure really good operation of the machines. "We are learning much more about the machine, IQ has analyzing tools which we intend to make use of much more in the future. We now have good OPC connections from both Valmet quality control systems and the web inspection system on PM 1 to the manufacturing execution system. Every second, we take a load of data from the system and use it for analysis. When a machine is running really well, we take what we call a 'fingerprint.' The operator presses the fingerprint button, and we save a lot of defined data from the systems, if possible at least once per shift. Each month, we look at the mean values of the fingerprints for different grades, and those become the startup values for next time," explains van Beek.
This helps make grade changes faster and, because at present, both machines are worked with three shifts, with faster startups on Monday mornings after the weekend shutdown. With order books full for PM 2, it has already moved to four shifts and continued production through every second weekend.
"We don't sell just paper, we sell functionality, and that is what Valmet offered us."
More than paper: functionality
"We don't sell just paper, we sell functionality, and therefore good reliable quality control is essential. That is what Valmet offered us, and they have delivered results," concludes van Beek. "Their people react quickly and are willing to change things if necessary."
TEXT AND PHOTOS: Nigel Farrand
Article published in Forward magazine 1/2019.
Contact us: