OptiReel Primary, Center and Linear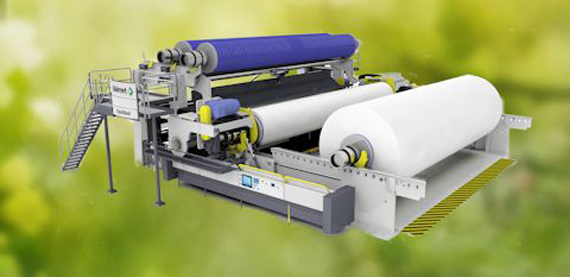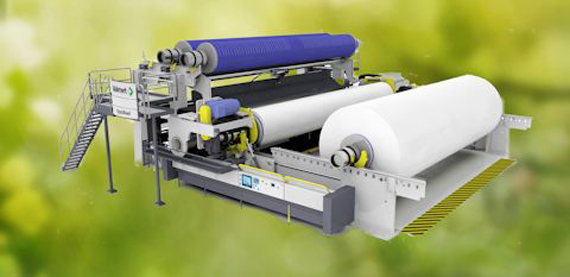 For challenging reeling conditions
The center-driven, fully automated reels are designed for large production lines and medium-sized production lines. The reel masters the more challenging reeling conditions and delivers the best performance available. It also meets the high standards set for material efficiency and line capacity. Center driven OptiReel is an ideal solution for single-winder lines, where the winder presents a bottleneck.
Depending on the reeling conditions, Valmet offers OptiReel Primary with primary center drive, OptiReel Center with primary and secondary center drives and OptiReel Linear either with one or two center drives. Read more about OptiReel Linear.
OptiReel Primary, Center and Linear provide
More saleable production
Coated board handled with extra care
Increased dry end capacity
Easy operation and maintenance
Improved safety and reliability

Coated board handled with extra care
Center driven reels have proven to be excellent for preserving coated board surface and sheet properties. Since they eliminate slippage in the nip and between coated board layers during reeling, it is possible to wind large diameter parent rolls without scratches, gloss variations, dust or mottling. Furthermore, the possibility to use low nip load level ensures a bulkier sheet and even smoothness values in the top and bottom sets.
OptiReel with primary center drive is the optimal application for medium-sized production lines. It is suitable for all paper grades and particularly to applications where large parent roll diameter is required to boost the dry end capacity.
More saleable production - Optimized parent roll build-up
Getting more saleable production is a combination of number of factors. Optimized parent roll build-up is a feature that makes center driven OptiReel exceptional. Instead of controlling only the nip load and tension in the roll, as is done traditionally, center driven OptiReel uses a third parameter, torque, to control reeling tightness. Torque is adjusted via primary and secondary center drives.
Optimal parent roll structure is achieved by accurate measurements and controls for all reeling parameters. Efficient turn-up sequence, fast web break recovery sequence and optional parent roll surface binding minimize the production losses.
Excellent parent roll build-up minimizes reeling-related losses, improves downstream runnability and makes it possible to wind parent rolls with large diameters. The parent roll size has a significant effect on overall material efficiency and capacity in the finishing area. By maximizing the diameter, it is possible to improve output substantially.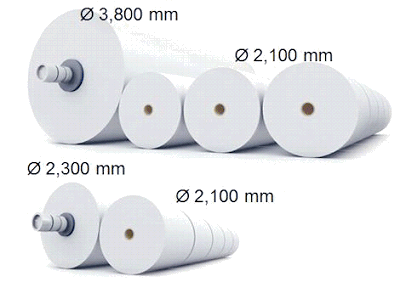 Easy operation and maintenance
For soft cover reel drums, it is important the reel drum change is fast. In conventional reeling, changing of the reel drum change might take even one day, because the primary reeling device must be dismantled. With OptiReel Linear, reel drum change takes only a few hours. There is no need to dismantle anything from primary nor secondary reeling devices.
Improved safety and reliability
There are number of safety devices. Safety fences and mat prevent the personnel from accessing the reel risk area during operation. The parent roll rotation is stopped with mechanical brakes before lifting or transferring, which decreases risks.
To sum up, OptiReel with center drives features:
Excellent control of reeling parameters
High turn-up efficiency for every grade, speed and width
Optional parent roll surface binding for eliminating parent roll surface broke
Paper grade specific reel drum grooving and covers
Optional soft roll covers to tolerate profile CD variation, improve air control and dampen vibration
Reel spool storage to increase flexibility for crane operation