OptiFlo Layering Fourdrinier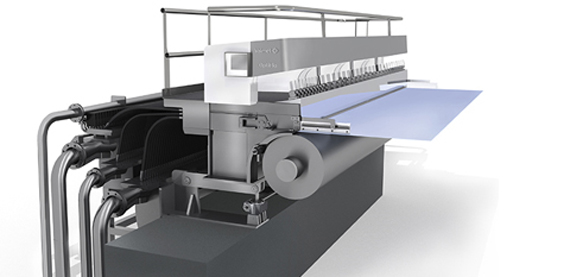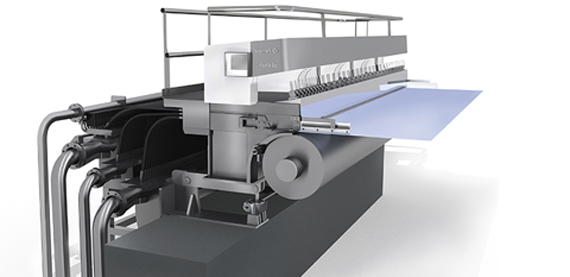 Two-Layer OptiFlo headbox for lightweight containerboards
The new OptiFlo headbox family brings together our unrivaled expertise and new technology, opening the door to improved quality and increased productivity in all forming applications. Valmet's cost-effective two-layer headbox makes it possible to produce lightweight containerboard with only one hybrid forming unit or with Fourdrinier type former.
Cost efficient two-layer concept
OptiFlo Layering Fourdrinier tackles the board makers' challenges in combining lower basis weights, faster speeds and higher ash contents resulting from the increased use of recycled fiber. This novel solution provides excellent layer coverage, considerably lower residual variation in basis weight as well as an excellent formation with no streaks or tiger stripes.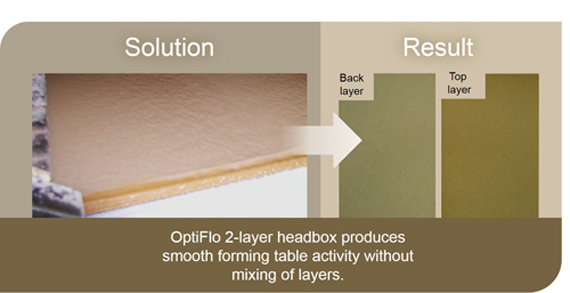 Excellent layer coverage
In two-layer headbox applications, it is very important to guarantee layer coverage. All hydraulic components of the headbox have been designed to minimize slice jet and board sheet disturbances. The OptiFlo Layering headbox hydraulics' design produces smooth forming board activity, without any mixing of individual layers.
Aqua layering technology
Valmet's latest innovation, aqua layering technology uses a thin water layer as a headbox wedge to stabilize layers and to form an even film while layers of stratified paper are being joined together. It prevents the mixing of stock layers and also enables the feeding of functional additives between the stock layers. Read more about the benefits of aqua layering here.
Customer success stories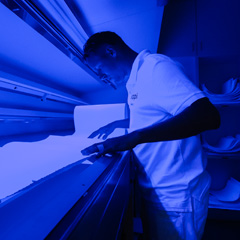 Finding a better way forward with aqua layering technology
The new innovatiove OptiFlo layering headbox at Dongil Wolsan PM1 enables feeding starch between the layers. This increases ignificantly the strenght properties of the end product while providing cost savings as 30% less starch is needed.