Perfect forming solution for lightweight containerboard making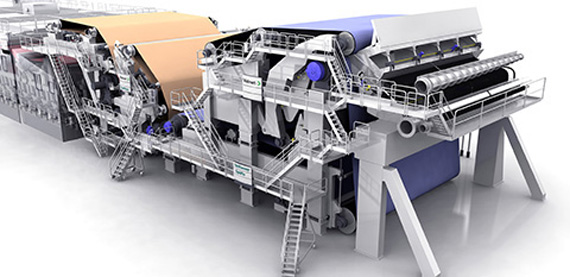 OptiFormer Gap for board
OptiFormer Gap forming section with roll and blade technology is an optimal concept for lightweight recycled fiber based fluting and linerboard for high speed applications.
Valmet's OptiFormer Gap for board provides:
• Uniform visual appearance of the end product
• Good strenght properties and uniform CD profiles
• Excellent formation
• High speed potential
• High drainage capacity
High production efficiency and quality
High capacity at a high speed is the key feature of efficient lightweight containerboard manufacturing. Good runnability is a prerequisite.
The paper must be produced with less and/or lower quality raw material, it must be strong and visually attractive, and perform well in corrugators.
Low operating costs
OptiFormer Gap is an energy efficient concept that provides also raw material savings through lightweight production from recycled raw materials . The concept is designed for efficient maintenance operations providing safe working environment.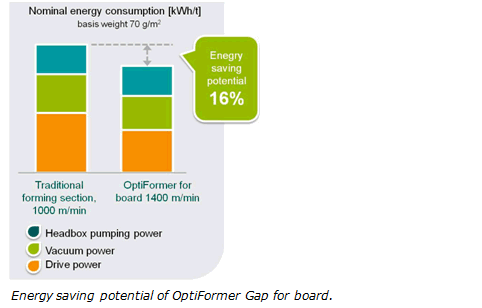 OptiFormer Gap for board forming sections are running with excellent results at many mills, for example at Saica's PM11, Propapier's PM2 and Mondi's ECO7.
Customer success stories

Responsible packaging at Orora B9
Orora's Botany mill in Australia is home to one of the world's top-performing paper machines. Replacing old machines with Valmet paper machine has slashed energy use by 34%, cut water consumption by 26% and reduced waste by 75%.

In the spotlight: Fernando Carroquino of SAICA Paper
Fernando Carroquino, Industrial Director of SAICA Paper, shares his thoughts about the challenges containerboard makers are facing, especially from energy efficiency, lightweight and sustainability points of view.