Valmet IQ Steam Profiler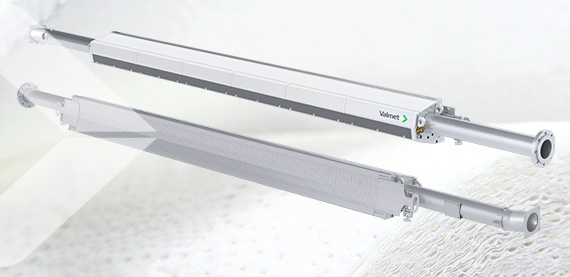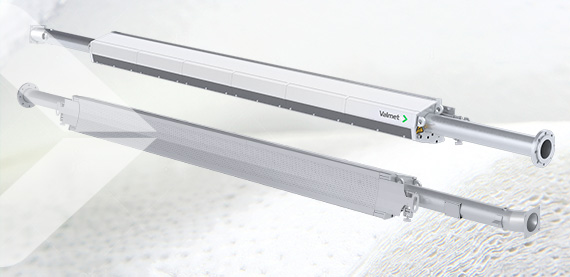 Valmet IQ Steam Profiler (IQ Steam Profiler) is the highest efficiency steam profiler family to increase production capacity, decrease energy consumption and improve moisture profile.
IQ Steam Profiler is a multi-zone steam actuator system that provides unique profiling accuracy through its electromechanical actuator with position feedback. It features advanced steam injection technology that maximizes steam absorption efficiency and temperature increase, providing very high dryness after the press.
Valmet IQ Steam Profiler for tissue
Steambox design and installation position depends on the machine concept

Curved against suction roll
Flat against suction box

Fiber build-up is minimized by patented design
Heated cover and insulated design ensures dripping free operation
Automatic cleaning shower reduces the need of manual washing
Easy and safe cleaning with an optional cleaning shower
Design of IQ Steam Profiler prevents fiber build-up

Structure and position of the beam
Diffuser plate design

Automatic washing will clean entire diffuser plate

Washing sequence executed in every sheet brake, blade change or whenever needed
No manual washing needed
Clean surface and internals will ensure optimum performance

Location and design specified case-by-case
Valmet IQ Steam Profiler effect on hood gas consumption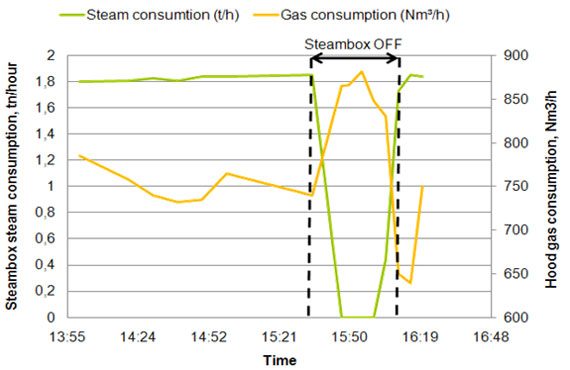 Valmet IQ Steam Profiler effect on moisture CD profile 2-sigma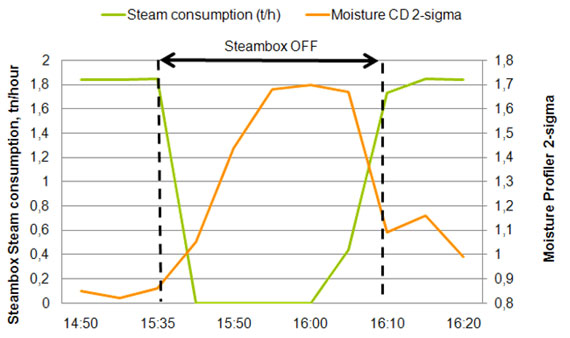 Valmet IQ Steam Profiler effect on hood temperature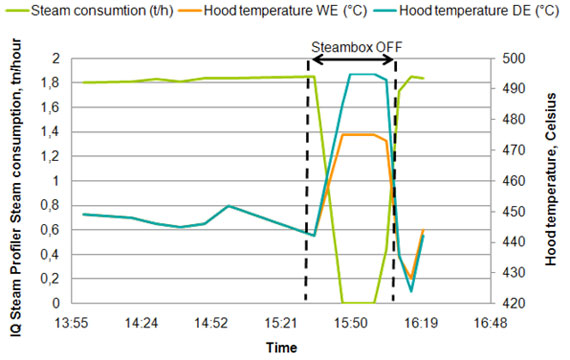 Wet end 442°C to 475

°C

Dry end 442

°C to 495

°C