Valmet IQ Calender Steam Profiler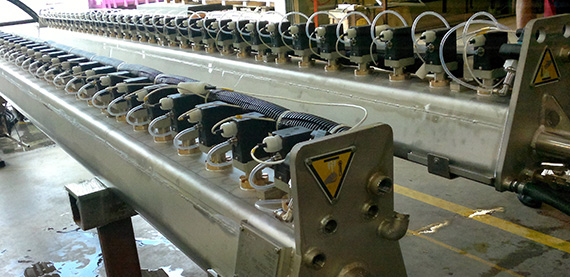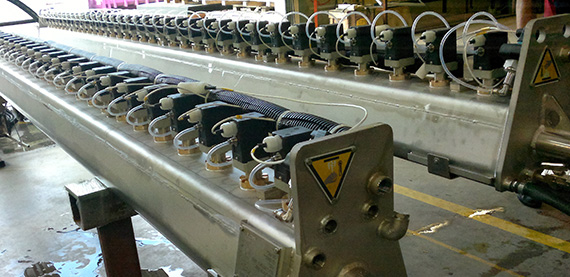 Valmet IQ Calender Steam Profiler (IQ Calender Steam Profiler) is a compact steam profiler for soft, hard and multinip calenders in online and offline applications. It is suitable for uncoated paper and board grades, as well as for some coated grades.
IQ Calender Steam Profiler features reliable, high-performance steam actuators with zone spacing down to 70 mm. This, along with our long-life electromechanical actuators, improves MD and CD gloss and smoothness, reduces two-sidedness and improves printing results without ruining other paper quality properties.
Features
The compact IQ Calender Steam Profiler controls gloss and smoothness profiles in both cross and machine directions. The system has been designed to eliminate two-sidedness of the end product to assure uniform paper quality.
IQ Calender Steam Profiler has two cross-directional headers to ensure the profiler is absolutely drip-free. It may be flexibly installed under or above the web without risk of dripping. The first steam-drying header collects all the condensate that may come from the steam supply, ensuring that only dry steam reaches the profiling header. The profiling zone is fully compartmentalized with an optimal zone definition. It supplies correct velocity steam to each cross-direction compartment via a separate, uniquely designed actuation valve that features precise control. The IQ Calender Steam Profiler heating system ensures that the steam shower is always hot and ready for steam application.
Benefits
Remarkable improvement in gloss and smoothness levels and CD variation for better end product quality, without any quality changes to the inner part of the paper
Even smoothness, gloss and caliper profiles can be achieved simultaneously
Control of two-sidedness by using IQ Calender Steam Profiler on the top and bottom sides
Improved printability
Narrow spacing of the actuators allows excellent profiling capabilities
No production losses due to drip-free operation