Valmet makes fuel chain management more accurate and transparent, from forest to boiler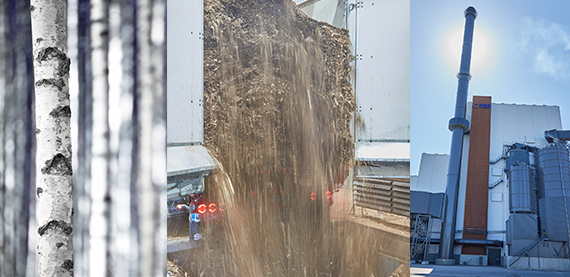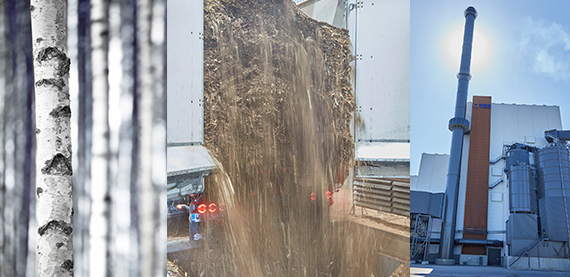 An everyday challenge for modern biopower plants is to estimate fuel demand and schedule fuel deliveries based on agreements with multiple fuel suppliers. The biofuel logistics chain must be fast and trackable, from fuel suppliers to truck drivers. Industrial Internet based Valmet DNA Fuel Chain Management solution makes the fuel management chain more accurate and transparent, from forest to boiler.
Benefits
Simplifies complex and time-demanding processes
Saves time and costs with improved fuel planning and logistics
Combines the power of numerous parties within a networked ecosystem
Ensures accurate ordering, scheduling and invoicing
Provides better boiler combustion control and optimization
Shares relevant data with process plants and workers

Valmet DNA Fuel Chain Management takes the target value from Valmet DNA Energy Management system and creates a fuel purchasing plan to distribute to multiple suppliers. It also gives the exact amount and type of fuel needed from each supplier.
The fuel operations manager can modify any part of the plan before sending it to selected suppliers. Once approved, the information is entered into the Fuel Chain Management system. The fuel operations manager then sends the plans to the logistics companies, which manage deliveries from the forest to the biopower plant.
Each truck driver is give a specific delivery time slot for arrival at the plant to avoid major backups. The plant and truck drivers can stay in touch continuously, making operations more efficient and eliminating long waiting times.


For more information, please contact:
Janne Koivuniemi
janne.koivuniemi(at)valmet.com