Customer case:
Valmet's OptiConcept M boardmaking line successfully started-up at Yiwu Yinan in China
On November 28, 2019, Yiwu Yinan Paper Industry started up successfully and smoothly their Valmet-supplied OptiConcept M boardmaking line (PM 22). It took only 1.5 hours to get paper from stock on wire to the reel. The board production line is producing high-quality recycled fluting grades. The successful machine start-up will substantially increase the company's manufacturing capacity and further improve their completeness in the local market.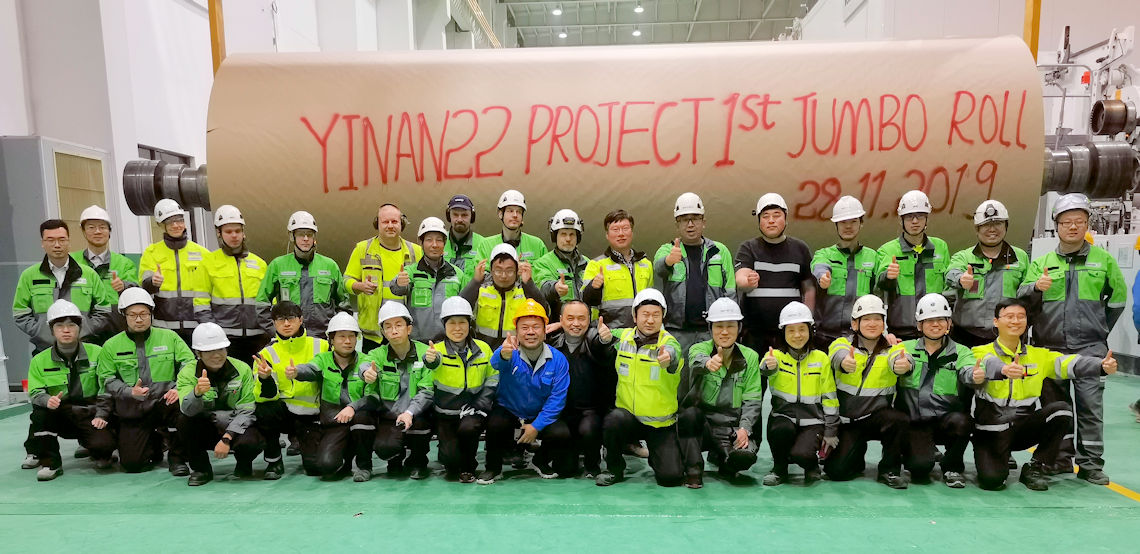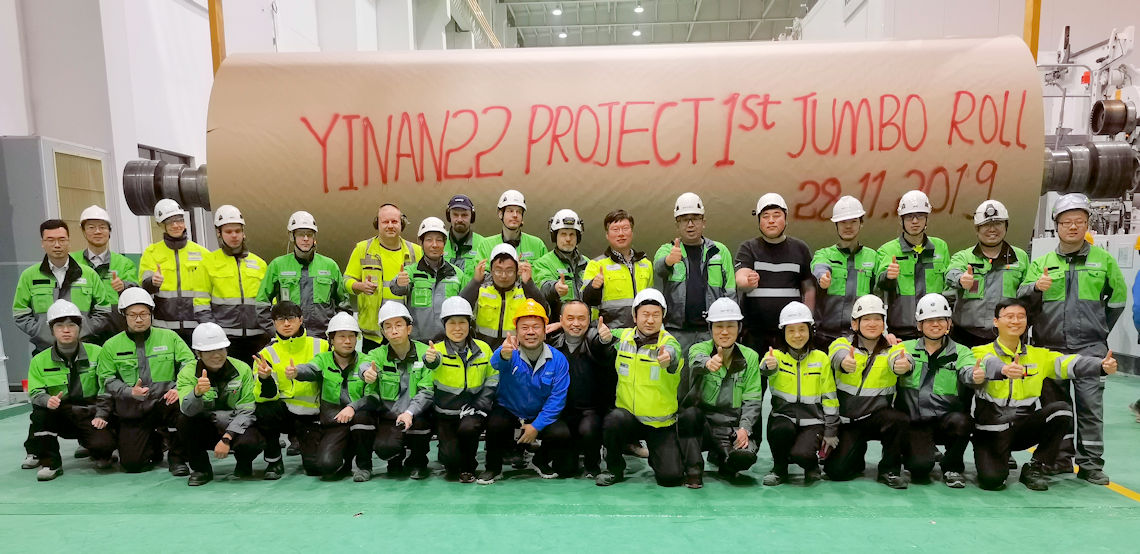 The startup and whole project were very successful; both the Valmet machine and professional team were impressive. I am very happy with this project."
This has been an important project for me since the whole project team came from Valmet China. The successful start-up was a result of good cooperation with the customer supported by Valmet's internal deliveries and excellent team work. Yinan is a new customer to us and the professional relationship has already proven to be very good. Many thanks to all the people involved in this project."
Summary
Location

Yiwu Yinan Paper Industry in Yiwu city in Zhejiang Province, China

Solution
Complete OptiConcept M boardmaking line from headbox to reel with related air and chemical systems, DCS and QCS. The whole project team came from Valmet China.
Results

Smooth and successful start-up took only 1.5 hours to get paper from stock on wire to the reel.

PM 22 containerboard production line produces high-quality recycled fluting grades. It will substantially increase the company's manufacturing capacity and further improve their completeness in the local market.

Keywords
Paper & board, New lines, China
Technical data
| | |
| --- | --- |
| Grades | Recycled fluting |
| Basis weight | 60 - 140 g/m2 |
| Design speed | 1,400 m/min |
| Delivery Scope | OptiConcept M boardmaking line with |