Quality control system (QCS) for Pulp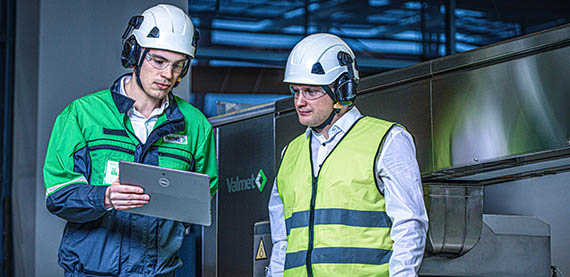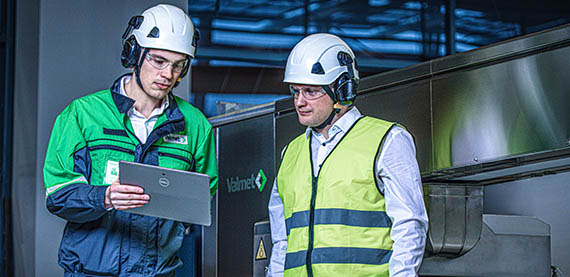 The buyers of market pulp demand higher, more stable quality and many pulp producers move to production of higher value added grades. Valmet has developed a pulp dryer quality control system that meets both challenges. Valmet IQ quality control systems provide a comprehensive selection of on-line measurements, quality controls and profilers for pulp production processes.
With Valmet IQ Dilution Profiler, headbox dilution control or Valmet IQ Slice Profiler, slice lip actuators and Valmet IQ Steam Profilers, a comprehensive package for precise MD and CD pulp quality control is within reach.
Adaptive, situation-based scanning up to 12500 mm wide
Basis weight, moisture, brightness, color and caliper measurements
True sheet edge measurement
Slim design allows installation into tight locations
IQ Dilution or IQ Slice Profiler for precise headbox basis weight controls
IQ Steam Profiler for increased production and improved machine runnability
Single point or one-sided scanning moisture measurement from press to sheet cutter
Multivariable IQ MD Optimizer & CD controls
Data to the baling line system
Benefits
Improved product quality
Improved sheeting and baling
Improved runnability
Improved efficiency
Faster grade changes, disturbance recovery, and start-ups
Production optimization
Energy optimization
Real-time process visibility
Instant production and quality information