Situated in central Chile, CMPC Maule is the country's leading cardboard manufacturers. Thanks to the latest cutting-edge technology and advanced data analysis, they are optimizing their production – with excellent results.
The Maule region is situated in the central area of Chile – with the Andes towards the east and framed by coastal hills in the west. Nestled amongst the green hills of the region, about 280 kilometers south of the country's capital Santiago de Chile, lies the Cartulinas CMPC Maule S.A. plant. It is run by one of South America's largest pulp and paper businesses, CMPC Boxboard – a company with a long and proud history that stretches all the way back to the 1920s.
The Maule mill was established in 1998 and produces about 420,000 tonnes of cardboard/folding boxboard each year, mostly for food packaging. Outside the Chilean market, a large volume of their production is destined for North America, Europe and Asia.
New technology in the era of digitalization
The era of digitalization has put new demands on the industry, as well as changing the game plan for the different players on the market. As a company, CMPC strives to remain among the top three cardboard manufacturers in South America. Staying up to date with the latest technology is part of that work, and the mill in Maule is a good example of this. There, CMPC have chosen to invest in the latest solutions that the market can offer.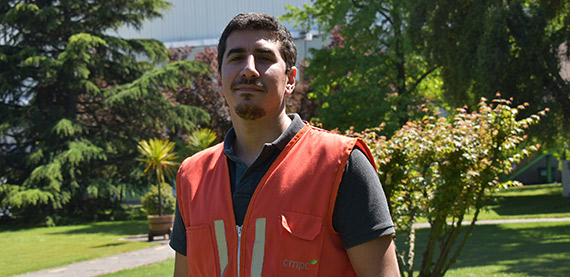 "To fully utilize the potential of new technology in process optimization, we've partnered up with forerunners such as Valmet. Thanks to good cooperation and trust built over the years, we've achieved some amazing results," says Javier Bravo Zaror, Head of the Engineering Processes Department at CMPC Maule.
Sergio Villagran Valenzuela is the Deputy Manager Process Engineering at CMPC Boxboard. Staying ahead with new technology is also essential for adapting to new challenges and demands, like sustainability goals and replacing plastic:
"The world is changing. We need to be ready for whatever the market is demanding. There are a lot of new ideas that we can develop thanks to technology, towards a more sustainable industry."
As part of a recent upgrade, a vast number of sensors and automatic controls were added. Javier Bravo Zaror points out that technology as such is not a solution on its own – it is how you use it that counts.
"Digitalization multiplies the amount of data available. Valmet's Industrial Internet solutions have improved the automation level of the mill, keeping the staff better informed about the performance of our machine," says Javier Bravo Zaror.
Customized agreement for process optimization
CMPC Maule's Performance Agreement with Valmet focuses on Process and Product Optimization (PPO). It involves a team of Valmet's experts analyzing data from the tools and suggesting actions to improve production. According to Javier, it is a huge help when it comes to decision-making.
"With these tools, we get access to detailed information about our production process. The data and in-depth analysis improve decision-making in every one of our processes. Valmet's team has been very proactive in suggesting issues to look at, and changes to processes."
One result of this optimization is that the mill has been able to improve the stability of the cardboard profiles, in terms of basis weight and humidity. The improvement has been as high as 25%.
Sergio Villagran Valenzuela agrees that decision-making is now easier and has given several benefits in terms of grasping the bigger picture.
"I think this has given us a different way of looking at problems, analyzing our situation or the specific events we might be dealing with, from a more global perspective," he says.
One of the most important aspects of the collaboration, and in making the improvements at the plant in Maule, has been mutual trust.
"Valmet is a company that we can trust. None of us is flawless, and mistakes do happen. But so far, we've been able to learn from our mistakes and seize opportunities for improvements – and that's what counts," says Javier Bravo Zaror.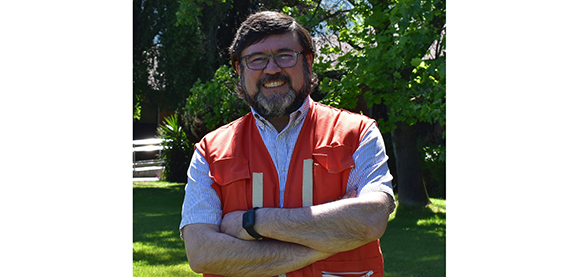 "We think that this can be a great tool to be able to consolidate the transfer of know-how, staying focused on continuous improvement for the plant. This partnership has also helped us staying up to date with what's going on in the industry, and what new things we can incorporate into our processes. This relationship with Valmet keeps us looking towards the future," says Sergio Villagran Valenzuela.