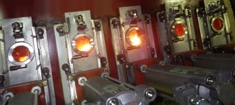 Are you wondering what the best, most reliable solution to cleaning recovery boiler air ports is? Valmet has the answer: Valmet Air Port Cleaning.
The air port cleaning system is able to shave off smelt deposits from recovery boiler air ports in one stroke. Valmet Air Port Cleaning system has been developed over 40 years, guaranteeing a longer life with easy operation. The automated cleaning cycles help to reduce the amount of operator involvement and with only one moving part, the front plate, there is even less risk for injury.
The Valmet Air Port Cleaning system has a light weight design and a large observation port, giving the operator a full view of the air register interior. With a gas tight design, gaskets will prevent hot air and gas from transferring within the boiler housing. It is made of stainless steel and aluminum, making it resistant to corrosion.
Valmet Air Port Cleaning is suitable for any and all types of air registers on your recovery boiler. We will even supply cutters that are custom designed to fit your specific air port opening allowing for a flexible and easy installation. The ability to easily install Valmet Air Port Cleaning means that it can also be switched out on the fly to adjust the depth.
Just 5 easy steps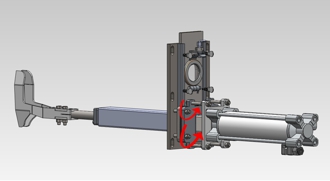 1. Loosen the four bolts holding cutter assembly in place.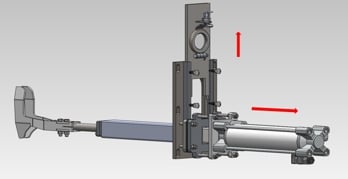 2. Open door and slide cutter assembly out.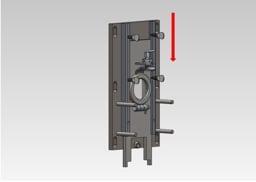 3. Close door.

4. Change cutter on remote bench.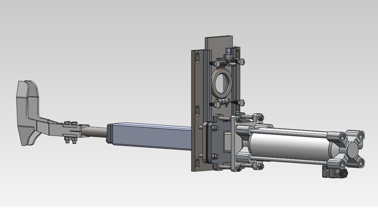 5. Reopen door and place cutter assembly back and rebolt.
You and your operators are well aware that without a good port rodder, like Valmet Air Port Cleaning, you're not able to clean your ports well. This will help you from doing it manually and keep boiler fluctuations to a minimum.

We can all agree that maintaining a consistent boiler bed is very important. To learn more or see a working demo of Valmet Air Port Cleaning, contact your Valmet representative today.