Mar 22, 2018
Intelligent Roll Solutions will turn your roll into an intelligent service platform, providing a new way to analyze data and network globally. This data beyond the rolls can help you achieve your production targets for enhanced efficiency and cost savings.
Paper, board and tissue makers all strive for better production efficiency, cost savings and excellent end product quality. To keep up with these challenges, tools are needed to correct profile errors and to avoid broke.
Based on Valmet's Industrial Internet, Intelligent Roll Solutions offer a unique combination of Valmet's proven roll products and expert services. These technologies provide paper, board and tissue makers with fast and sensitive online measurements, data analysis, remote analytics and profile control applications - added with Valmet's expertise and process knowhow.
"These technologies reveal the real reasons behind the problems, thus enabling fixing them with just the right combination of the best-fit-to-purpose roll covers and other services," says Tatu Pitkänen, Global Technology Manager of Valmet.
"As a result, the mills can correct e.g. profile variations and optimize dewatering to improve the press efficiency, sizer runnability, as well as dry end material efficiency, he continues." All this, ends up to enhanced production efficiency and better end product quality."
Technology and tools for enhanced efficiency
Valmet's Intelligent Roll Solutions provide technology and tools for sensitive nip profile and equipment condition analysis reported via cost-effective mobile networks and secure remote accesses. These solutions include Valmet iRoll and iRoll portable online profile measurement tools, Valmet PressSIM2 simulation tool for press nip optimization, CrownSim tool for roll cover crown shape improvement, online multivariable profile control tools for reel hardness, as well as Valmet's global network of experts available for troubleshooting.

Results achieved with iRoll technology
50% reduction in sheet breaks
Problems with press nip profiles can typically cause sheet breaks and roll cover failures or excessive wearing of felts, which can weaken the press efficiency. To solve these problems, Valmet iRoll or iRoll portable can be used to identify the conditions causing problems in the press section. The simulation tools are then used to select the crowning and grooving patterns, as well as roll cover properties.
"The profile feedback is then used to straighten the nip profile, which ensures even moisture profiles and helps improve sheet characteristics," Tatu Pitkänen explains. "The PressSim simulation tool enables optimizing the press roll cover topography to increase dewatering with the best-fit-to-purpose roll cover. The results can indicate 1% increase in dry content, 20% longer roll and felt life or even up to 50% reduction in sheet breaks."
40% improvement in coat weight 2-sigma
Sizer runnability problems are often result of inaccurate sizer nip loading. In addition, with coated grades, sizer profiling errors can compromise the end product quality. Valmet's iRoll Sizer offers state-of-the art technology to improve the quality of coated paper and board grades by online measuring of the applicator rod and sizer nip profiles. Accurate nip loading and optimal roll cover crowning shape helps improve the runnability.
For instance, at Stora Enso Anjala, paper mill in Finland, iRoll Sizer was installed to measure the nip load profiles during production. The coat weight profile could be optimized by straightening the applicator rod profile, using the iRoll Sizer measurement as a tool. "As a result, the mill reported 40% improvement in coat weight 2-sigma," Tatu Pitkänen states. "Mills utilizing iRoll Sizer have also achieved up to 50% longer roll change intervals with better size press runnability and end product quality."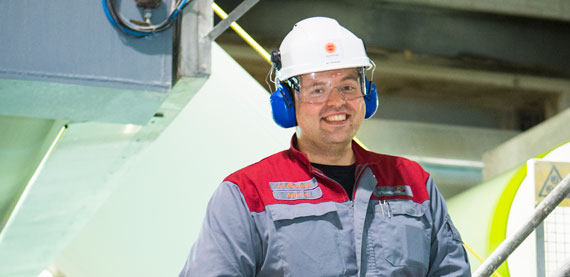 80% less winding broke
Hardness profile optimization plays an important role when improving reeling and winding efficiency or end product quality and runnability characteristics. "Traditionally, the hardness profiles have been measured manually, which is both time-consuming, not enabling online control and not sensitive enough for efficient optimization," says Tatu Pitkänen. "Valmet iRoll measures the reel hardness profile online, thus offering the fastest and most sensitive method on the market to improve parent roll hardness profiles."
"At Sappi Alfeld paper mill, in Germany, iRoll hardness profile control was applied with Valmet Automation multivariable profile controller and optimal control strategy for each grade resulting in improved profitability through 80% less winding broke compared to the earlier figures."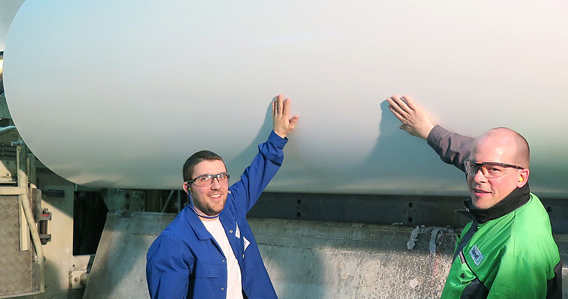 Better tissue press energy efficiency
In the tissue making process, Valmet iRoll technology together with roll cover upgrades can bring remarkable energy savings through improved nip and moisture profiles. Other important steps for improving tissue press efficiency include increased dewatering and reduced Yankee / hood energy consumption.
"By utilizing iRoll measurements and remote condition monitoring for early detection of nip loading equipment malfunctions, tissue producers can avoid sheet breaks and achieve faster speed," Tatu Pitkänen comments on. "By choosing the best-fit-to purpose cover material, surface properties and right hardness profile, the dewatering process can be significantly enhanced, too. This is, where the importance of data and expert knowhow comes into the picture."
Read more about our latest reference story.
What you can achieve with Intelligent Roll Solutions?
With Valmet's Intelligent Roll Solutions, mills can turn their rolls into a paper machine data source and utilize that data for increasing production performance. Finding out the real reasons behind the problems makes it easier and faster to solve them. This data can also reveal hidden potential for improvements. As a result, mills gain savings by longer lifetime for covers, felts and consumables with optimal crownings. Even more profits are obtained by better production line runnability and end product quality. "This translates into enhanced efficiency and more tons with less costs," Tatu Pitkänen concludes.