Dec 18, 2020
Challenging the conventional approach of using two ozone mixers for pulp bleaching was worth it. As the first company using the new MC ozone mixer technology, Sappi Cloquet's mill can now benefit from lower investment, maintenance and power consumption costs – and all this with only one mixer.
The successful mixing of ozone with fibers during the pulp bleaching process is one of the most technically challenging operations in pulp and paper making. The ozone molecule, O3, is extremely reactive, and the mixing conditions must therefore be perfectly managed to rapidly achieve the desired bleaching effect. Ideally, this is done with the lowest power consumption and best chemical efficiency, without causing any process or quality upsets.
Traditionally, the bleaching chemical has been injected into the pulp suspension using two mixers in a series to handle the highly-reactive O3. This was thought to be the only way to ensure that all the O3 was mixed with the pulp rapidly and homogenously for the super-fast reactions taking place.
Challenging conventional wisdom
A few years ago, Valmet decided to challenge the traditional thinking about ozone mixing, setting out to develop a new medium consistency (MC) mixer that would be so efficient and well controlled that only one mixer would be needed.The project anticipated major benefits, including significant savings in installation and maintenance costs and energy consumption, as well as potential chemical efficiency gains by more evenly controlling the reaction.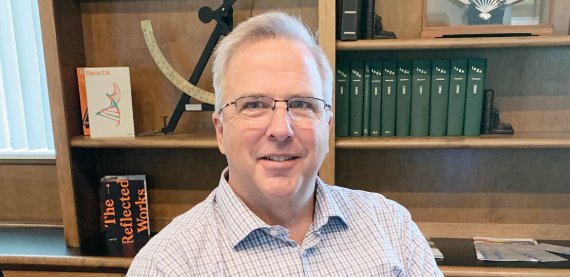 Sappi Cloquet takes the first step
In 2018, discussions between Valmet and the Sappi Cloquet mill in Minnesota led to an agreement under which the mill would install the first new MC ozone mixer. Mike Schultz, who was then the Cloquet mill manager and has now moved up to become Sappi's vice president of manufacturing for North America, describes the circumstances.
"To be honest," says Schultz, "the two-mixer configuration for ozone addition that we had previously been using at the mill was working fine. So we didn't need to replace it. But based on the assumed energy savings and possible chemical efficiency gains, combined with the high level of trust and excellent technical relationship we had with Valmet, we decided to go ahead with the project."
As always, when you're the first in the world with a new technology, the project can involve a certain level of risk. "But we engineered the line to allow us, if absolutely necessary, to revert to our original two-mixer configuration," continues Schultz. "So we went ahead and installed it in stages, with a worst-case backup plan if needed."
Happily, that scenario never materialized, and the project went very smoothly. Indeed, says Schultz, "I can't imagine a project and startup being carried out more thoroughly and professionally than was the case with this one. We're very happy with both the cooperation and results we had with Valmet."
Significant energy savings and other advantages
An analysis of energy consumption and costs for ozone mixing after the two mixers were replaced with one shows a large annual cost reduction. In addition to the energy savings, Schultz sees other advantages in having just one mixer instead of two.
If you only need one mixer, your capital investment goes way down, as do costs for spare parts and other items.
"When you look at it from the perspective of somebody considering an installation like this, if you only need one mixer, your capital investment goes way down, as do the costs for spare parts and other items. So Valmet coming in with this technology using one MC mixer instead of the previous two is certainly a selling point – not only for the energy savings, but also for the total installed and maintenance costs."
Schultz says the mill has not necessarily improved chemical mixing efficiency, but it hasn't lost any either. However, their testing confirms that the single mixer is certainly working as well as the previous two for pulp bleaching.
"As we implemented the single mixer in stages, we kept the original second mixer running, because it was difficult to know for sure that the single mixer was doing everything it needed to. But then we removed the second mixer, and all the quality tests continued to be fine. This confirmed that the new Valmet single mixer was doing all the necessary work, and we weren't getting any notable improvement by running through a second mixer," concludes Schultz.
Text Hugh O'Brian