Jan 23, 2023
The global megatrends, climate change mitigation and the circular economy, are driving key forest industry players towards a major industrial transformation. The industry is moving from traditional business models and bravely embracing new technologies and strategies
The markets for novel bio-based products are expected to more than double in value during the next 15–20 years.
Global chemical pulp capacity has grown from 163 million tonnes in 2012 to 180 million tonnes in 2022 – a huge increase in just 10 years. Chemi-mechanical pulps have experienced even faster growth, from some 11 million tonnes in 2012 to almost 18 million tonnes in 2022.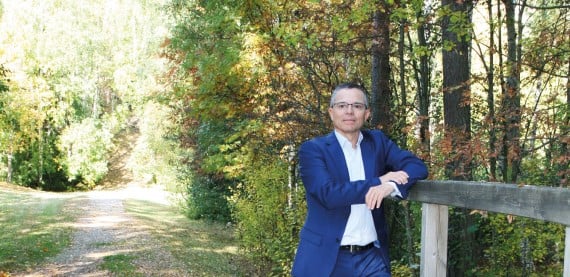 Joao Cordeiro, Head of Pulp & Paper, AFRY Process Industries, explains, "The pulp industry has maintained a strong tailwind for a few years now, for many reasons. The steady growth of the global tissue paper market, exacerbated by the tightening supply of recovered paper, and dramatic changes in China's papermaking fiber furnish, have all contributed to the present state of the pulp industry and markets."
Growing interest in side-streams
"The utilization of side- and waste-streams will accelerate in the next 15-30 years," Cordeiro predicts. "More and more bioproduct technologies are achieving commercial production scalability driven by strong demand from large brand owners and environmentally conscious consumers."
The markets for novel bio-based products are expected to more than double in value during the next 15–20 years.
"Tangible investments in state-of-the-art pulp mills with multiple products are already happening. This brings a clear diversification of portfolio, alongside conventional pulp and green power. Novel products include advanced renewable fuels, bio-based chemicals, lignin-based materials, novel wood-based textile fibers and the emergence of green hydrogen-based "Power-to-X" range of fuels and chemicals."
Towards climate-neutral pulp production
"Pulp mills can play a key role in combating climate change because pulp is an intrinsically renewable and recyclable raw material. Today, there are two main routes for climate-neutral pulp production: improving energy efficiency within the pulp mills themselves and switching away from fossil fuels."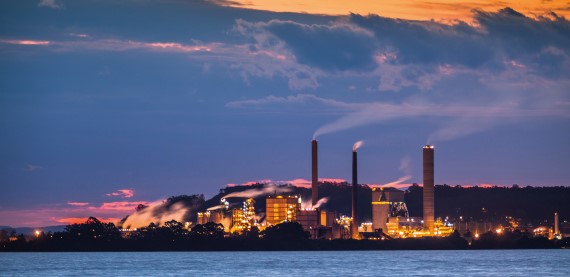 "Energy efficiency in pulp production can be improved by design and by testing new concepts, such as alternative pulp drying technologies. When it comes to switching fuels, many modern pulp mill designs can avoid fossil fuel use completely. Switching fuels is particularly important for lime kilns since they traditionally consume fuel oil or natural gas. The main alternatives include biomass gasification (e.g., of bark and wood residues) and direct wood powder firing. Another route is extracting lignin, which can also be used as fuel. Some companies have tried burning methanol or even tall oil, but typically these fuels find better value in other applications."
New and emerging technologies
"A third route to reducing emissions is also emerging. This involves capturing CO2 emissions, particularly from the recovery boilers and lime kilns in kraft pulp mills. Lignin separation is also a form of carbon capture and it is a feasible way to avoid fossil carbon emissions. The separated lignin can be used as fuel or raw material for value added products (such as battery components or carbon fibers). E-fuel production is another example of an emerging technology. It utilizes captured carbon dioxide in combination with renewable hydrogen to produce electro-fuels such as sustainable aviation fuels (SAFs) and e-methanol. Pulp mills are excellent platforms for capturing biogenic CO2, as they can leverage existing renewable power to produce green hydrogen and then combine these two elements into value-added e-fuels. Several pilot and commercial scale investments are already happening."
Closing cycles to improve efficiency
Cordeiro notes that today pulp mills are already, to a large degree, composed of closed circuits. "To improve further the industry needs to seek innovative ways of reducing waste generation, complemented by increased use of by-products to replace virgin materials. Typically, at least 20% low-cost water savings can be identified at most chemical pulp mills. For example, in a recent project, AFRY developed concepts for a paper and tissue mill to reduce water consumption by 50%, while at the same time assuring the concentrations in the remaining effluent to the river did not exceed legal limits. The measures included, among other things, closing the cooling water loops and substitution of fresh water with treated clear filtrates in various parts of the mill. Membrane filtering and even reverse osmosis desalination systems are also being considered in some installations."
"When you investigate water usage and the feasibility of closing water circuits it is crucial to take the entire production process into account. For example, in areas with abundant water availability, the optimal level of closure of the water system needs to be carefully analyzed. Advanced effluent water treatment is naturally key in this thinking. It is crucial to understand that the key issue is not only the closure of water systems themselves, but the management of the consequences that the closure creates for product quality, process stability, scaling tendency, safety and material issues."
An exciting future for bio-products
"The global market for novel bio-based products is still relatively small and probably valued at some USD 13-15 billion. The market encompasses a wide range of products, including tall-oil and other wood extract-based products (such as renewable fuels and chemicals); lignosulfonates and emerging novel lignin-based products; basic chemicals such as methanol and sulfuric acid and CMC; Nano- and MFC celluloses; and pyrolysis oils and pellets. Today, wood-based textile fibers mainly include viscose, lyocell, acetate, modal and cupro fibers, and global consumption is just under 8 million tonnes, with the market itself valued at some USD 15 billion."
"Although they only represent a small part of the traditional forest business, the markets for novel bio-based products are expected to more than double in value during the next 15-20 years," Cordeiro says. "This is confirmed by high investment activity of the leading forest industry players. Investments range from pilot plants to semi-commercial and commercial scale operations. By
2035, most modern pulp mills will host multiple complementary businesses and a significant part of their revenues will originate from these products. We will also see many new standalone wood-based facilities, which do not produce conventional pulps or papers, but which will instead focus on the production of bio-based chemicals, novel textile fibers or other innovative bio-based materials and fuels."
"As the industry diversifies its product and technology portfolio, it is simultaneously improving its environmental credentials and setting the scene for a more sustainable future," he concludes.
Text Peter Cura