Jun 19, 2019
To respond to market trends and produce containerboard with both outstanding strength properties and corrugated board print surface characteristics, Pratt Industries recently invested in two Valmet OptiConcept M board machines.
In the US, the use of recovered paper in paper and board making is growing. Recovered paper accounts for about 38 percent of the fiber used to make new paper products. This trend is important from the sustainability perspective. For example, every tonne of paper recovered saves 3.3 cubic yards of landfill space (www.afandpa.org).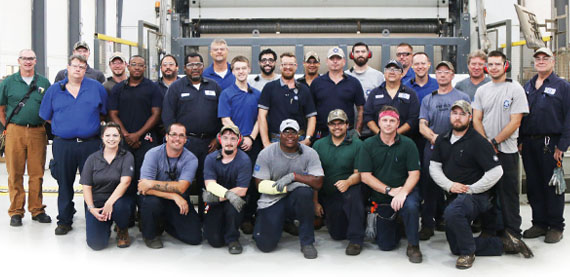 Toward lighter but stronger corrugated board
Sustainability is also a cornerstone at America's fifth largest corrugated packaging company Pratt Industries. The company has invested in a Valmet-supplied 100 percent recycled board production. The PM 16 OptiConcept M board machine in Valparaiso, Indiana, started up in 2015, and the latest board machine, PM 17 in Wapakoneta, Ohio, will start up in 2019.
Pratt Industries' mission is to provide the industry's best packaging solutions with innovative and modern containerboard technology to manufacture advanced grade structures for lighter basis weights. The target is to produce containerboard with both outstanding strength properties and the print surface characteristics of corrugated board. Jay Hennessey, Mill Manager, shares his experiences of the PM 16 in the Valparaiso mill. The machine has been running for over three years now.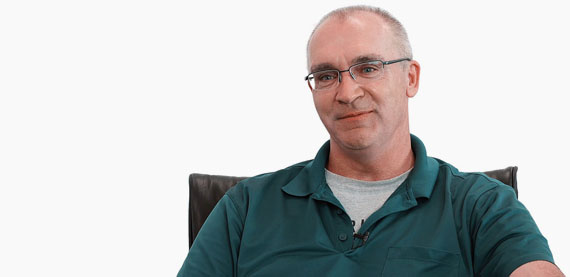 Shared innovativeness and ingenuity
"To stay in this business, you need to produce high-quality products, have the market and be very cost competitive. You also need partners with core capabilities – and Valmet has brought a lot of them to the table. They are very innovative, with a lot of ingenuity. During the start-up in September 2015, we collaborated very closely with Valmet, and as a result, the start-up was really smooth and fast. The pre-training Valmet offered allowed the Pratt team, who'd never made paper in their lives before, to get this machine up and running at short notice. Within a day or two, we had paper on the reel continuously," says Hennessy.
"Efficient use of water, electricity and raw materials is important for our customers, who realize the importance of sustainable packaging."
Combination of automation and process technologies stands out
The PM 16 has numerous quality-enhancing features, including specific wet end, pressing and drying equipment using the latest technologies.
"The world-class automated winder is the best I've ever worked with. The dryer section is designed for high speed, and I'm very impressed with the sheet handling process. The press section delivers excellent strength properties and dewatering capability, creating a nice combination with the forming section."
"Having the full automation coupled with the machine supply worked out very well for Pratt. The DCS and MCS integration, with the informative displays and the know-how Valmet brought to the table, is invaluable. Overall, it's a good package," Hennessy says.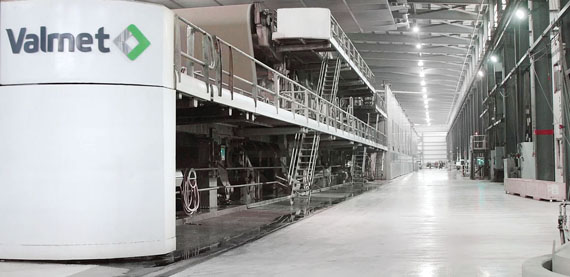 Repeat order for OptiConcept M board production line
Valmet is to supply another OptiConcept M board production line with an automation system for Pratt's new greenfield paper mill in Wapakoneta, Ohio, USA. This mill will also use 100 percent recovered paper to produce lightweight and high-performance linerboard and corrugated medium grades. The start-up is scheduled for the end of 2019.
TEXT Marika Mattila
Article published in Forward magazine 2/2019.