Dewatering elements for board and paper making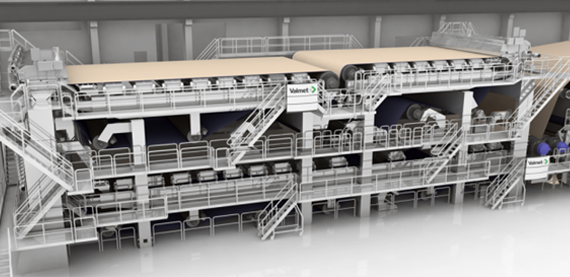 Dewatering equipment beneath the forming fabric helps drain water from the stock and conduct it away into the whitewater system. Proper initial drainage is important whether your priority is to increase production capacity or improve quality, or both. Valmet supplies dewatering products such as covers, complete tables, doctors and showers, for different machine wet end configurations including gravity, low, medium, and high vacuum sections.
Valmet Dewatering Elements of polyethylene

We offer our UHMWPe Poly as well as our proprietary long-lasting Poly D
Easy and safe installation
Fast turn-around time
Available for all OEM designs
Valmet Dewatering Element Poly S

UHMW polyethylene suitable for many wet end applications
Typical maximum machine speed < 460 mpm

Valmet Dewatering Element Poly D*

Outperforms standard polyethylene by at least 4 times
Offers tremendous wear resistance
Valmet's Poly D technology is a true polyethylene compound that does not suffer stress cracking or thermal shock damage
Typical maximum machine speed < 760 mpm
Supplied to 200 mills worldwide
*Poly D was earlier known as EVO2 from GL&V
Valmet Dewatering Element Ceramic

The efficiency of your dewatering process has a profound effect on paper properties. Valmet offers a comprehensive range of ceramic dewatering elements to suit virtually all positions and machine configurations.
Top quality grades of ceramics available
Wear resistant materials offer long and trouble-free operation and optimized dewatering
Short delivery times
Available for all OEM designs
Grinding and repairing service available
Global support and expertise available close to you
Ceramic dewatering element positions on OptiFormer multi forming section

1. Forming board
2. HydroFoil
3. VacuFoil
4. High-vacuum foil box (wet suction box)
5. Support Foil
6. Transfer Suction Box
7. HiVac1
8. HiVac2, HiVac3
9. Top Suction Formation Shoe