OptiSizer Pond - conventional pond sizing technology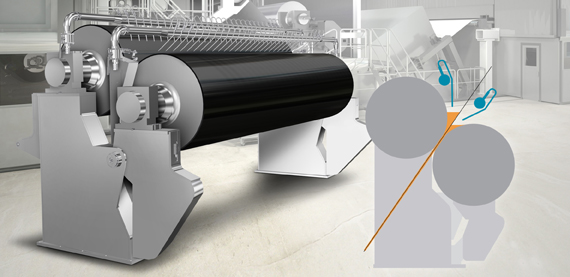 Pond size application technology is primarily designed for specialty paper grades, heavy printing papers, and for board when through-sizing is needed.
The size is fed to the pond through size distribution pipes located above the nip. Return flow from the pond is drained to the machine tank.
Main benefits:
No consumables
High starch penetration
Easy maintenance operations