High efficiency drying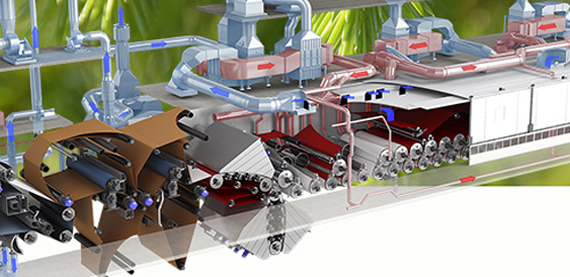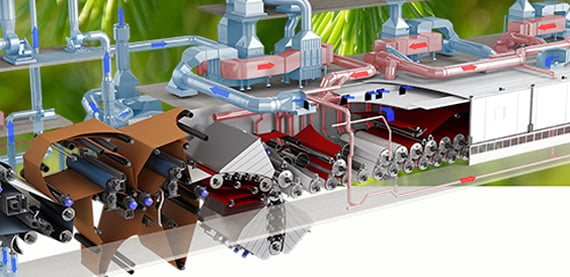 Revolutionary technology for high efficiency drying
OptiDry Twin impingement dryer represent high technology drying, enabling up to 30 % fewer drying cylinders (and thus a shorter paper machine and machine room) and optimized runnability due to higher dry content before cylinder drying, and it also provides tools for increasing sheet bulk.

Excellent runnability
higher dry content before cylinder drying
completely supported web
machine line efficiency increases when less breaks
Improved quality
gives possibility to increase bulk and save raw material costs
draw control optimization
More drying capacity
shorter machine and machine room
efficient drying
makes it possible to use higher steam pressures from the beginning of the dryer section

OptiDry Twin has proved it's efficiency in several references. One of those being Zhanjiang Chenming PM 1 with UWF speed record of 1,808 m/min.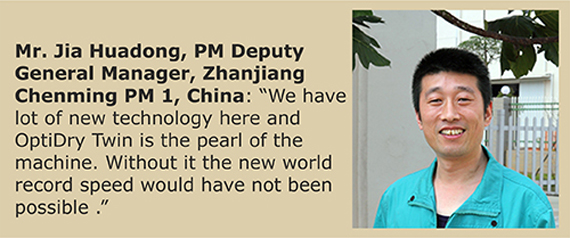 Valmet´s famous air dryers PowerDry and TurnDry are now available under the renewed OptiDry air drying family.