Valmet IQ for containerboard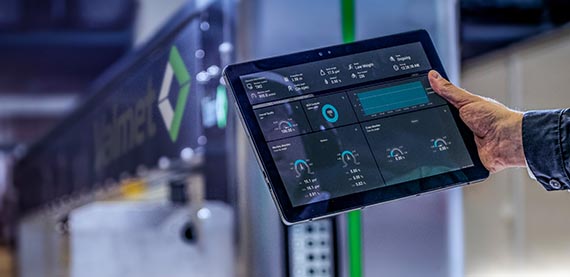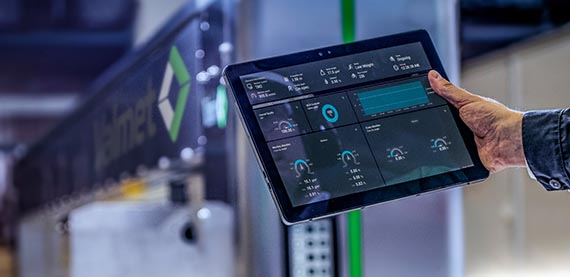 It is critical for good bonding of fluting to liner that the glue achieves a degree of penetration in the paper. Web moisture is one of the factors controlling penetration but difficulties in making an accurate measurement have until now excluded any form of continuous moisture control.
New infrared moisture measurement in combination with temperature can now control the pre-heaters and steam box, minimizing the moisture variations between the top and bottom surfaces that cause bonding problems and final sheet warping. By using specific wavelengths of infrared (IR) to determine water content, fiber and other molecules in the paper web, the new IR sensors have overcome the deficiencies of earlier moisture sensors to provide a reliable single point or cross-directional profile measurements suitable for closed-loop control.
Unique measurement solutions for your grade

X-ray ash measurement with three detectors (instability issues)
Scanning porosity measurement
Accurate moisture measurement even in high moisture levels (>11%)

Versatile fixed and/or scanning one-sided moisture measurement

Fiber orientation measurements and controls

Optical caliper measurement suitable also for OCC grades

Direct coat weight and formation measurements
Adaptive scanning for anti-aliasing and process diagnostics
IQ MD Optimizer with grade management and traceability

Single MPC optimizer for all controls on the board machine
Scalable to changing dimension requirements of controls
Advanced tools behind the simple user interface
Database simplifies grade management from the user interface and facilitates traceability through integrated reporting
New and event-specific user interface with intuitive navigation
New architecture to combine QCS and WIS into the same system

Common platform for information exchange
Web-interface tools for local and remote maintenance
Creates new value from the complementary information from different sources
Valmet IQ Steam Profiler offers improved moisture CD profiling and saves energy by increasing press dryness
Valmet IQ Moisturizer for simplified and fast board curl control with improved moisture CD profiles and surface properties at the calendar
Valmet IQ Induction Profiler for improved caliper, gloss and smoothness CD profiles together with improved reel build and hardness