Customer case:
Stora Enso Beihai BM1 - world-class liquid packaging board machine
Stora Enso is committed meeting its customers growing need for high quality and safe consumer food packaging board. Their newest, Valmet supplied board production line in Beihai, China, started up 2016, followed by the BCTMP line. In order to secure the good start up, ramp up and quality development for this greenfield project, Stora Enso chose modern technology, with a strong focus on reliability and stability. The decision was right, the start-up of Beihai mill has been faster than expected and the customer feedback has been positive.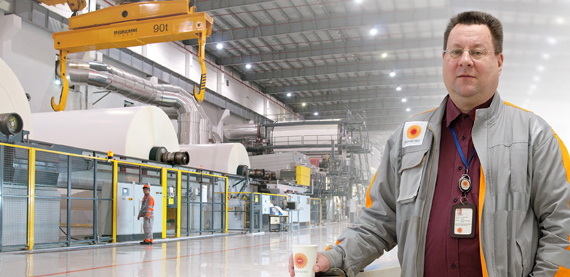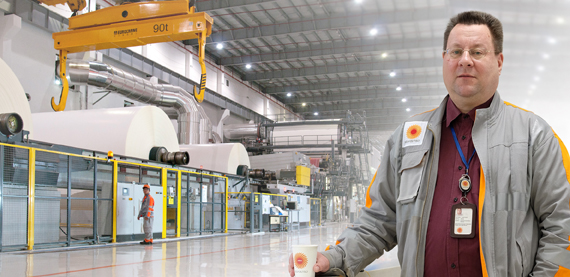 This has been a very successful project. The design of the board machine is good. It's reliable, with smooth runnability, and our people have learned to use it quickly. And Valmet's start-up crew was great, a true hardworking and results-oriented team.
Summary table
Location

Stora Enso's Beihai mill in Guangxi Province in Southern China

Customer challenge
Meeting the growing demand for high-quality and safe fiber-based food packaging in China and the Asia Pacific region.
Solution

BCTMP line enables optimal bulk-strength combination that enables lightweighting

A world-class OptiConcept liquid packaging board making line

OptiFormer multi-fourdrinier forming section with hybrid forming unit and three OptiFlo headboxes
OptiPress for excellent product quality, high dewatering capacity and runnability
OptiRun drying section
OptiCoat coating section for uniform coating result
OptiSizer surface sizing unit
OptiCalender calender
OptiReel linear reel
Two OptiWin winders

Integrated automation solutions to maximize mill's profitability: Valmet IQ MCS and Valmet DNA QCS

Site services and training, spare rolls and critical spare and wear parts and fabrics for the board machine start-up.

The delivery will also include related air systems, chemical systems as well as stock preparation and auxiliary systems.

Results
Smooth start-up and exceeding the expected start-up curve. Meeting the converting customers' expectations in terms of quality. Read more here.
Keywords
Board and Paper, New lines, China
TECHNICAL SUMMARY - STORA ENSO BEIHAI BM1
Grade
Liquid packaging board (

LPB), Folding box board (FBB)

Basis weight range

180 – 330 g/m²

Width at reel

6 400 mm

Production speed

1 000 m/min

Annual capacity

450 000 tons