Customer case:
Kruger's grade conversion rebuild to linerboard
Kruger converted its newsprint machine in Trois-Rivières mill in Canada to produce the finest 100-percent recycled high-strength linerboard on the market, with the help of Valmet. Kruger also took advantage of Valmet's piloting services to develop the rebuild scope. The machine was ramped-up with onsite expert support and remote optimization from the Valmet Performance Center, enabling it to reach its runnability, capacity and quality targets with outstanding results and steady start-up curve development.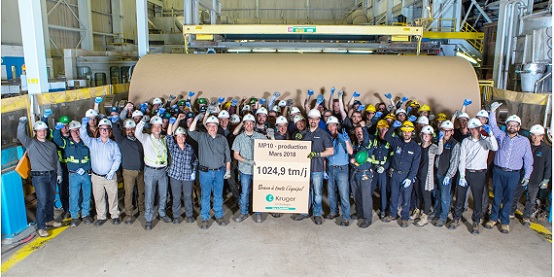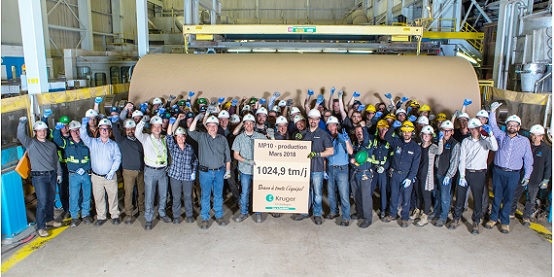 Valmet presented us an integrated, overall solution in terms of technology and were willing to take a kind of calculated risk, too. Being one team with Valmet has been the key. This is not a customer-supplier relationship – it's a true partnership.
Location
Trois-Rivières mill in Canada
Solution

Key technologies of the grade conversion rebuild

Former rebuild with shoe and blade technology
Press section modernization
Dryer section rebuild with steel cylinders
Calender modernization
Reel modernization
Winder modernization
Machine ventilation
Broke pulpers

Valmet DNA automation system with remote servicing capabilities

Valmet also provided start-up support and expert support both onsite and remotely from Valmet Performance Center to help with the optimization of the machine for obtaining peak performance.

Before the rebuild, the machine concept was verified with pilot trials at Valmet Technology Center.

Results

The machine has reached its runnability, capacity and quality targets. Successful market entry market with their premium XTR linerboard. Check the video from the start-up.

Read more about the results in the reference story.

Keywords
Paper & board, Rebuilds, North America
Kruger Trois-Rivières PM10 technical data