Yankee energy efficiency for tissue machines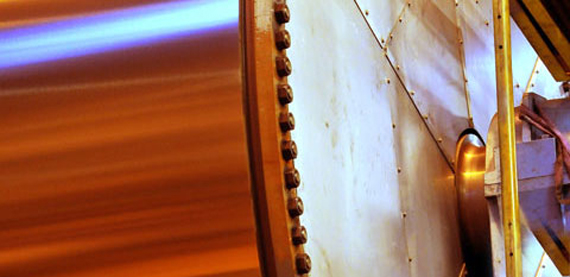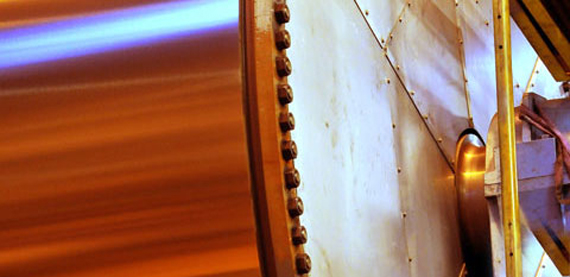 Improve energy efficiency
The best way of saving energy is to reduce the need, the second best to take
care of the losses. The Yankee Head insulation and Yankee Hood and Air system optimization help decrease energy consumption while the Heat recovery system as well as the Waste Heat Steam Generator can take care of the losses.
Reduce the need
Yankee head insulation
Reduce the energy losses through the heads. In addition to a steam consumption saving, it improves the surrounding environment and increases safety.

Benefits
Energy savings - Yankee steam consumption can be reduced with 5-10%
Improve working conditions as it reduces the heat in work areas close to the Yankee
Improve safety - the insulation prevents dust build up on the heads and thereby reduces the fire hazards. It can also prevent accidental flushing of water onto the heads.

Valmet's Yankee head insulation can be applied to any Yankee or MG cylinder
design regardless of original manufacturer.


Yankee Hood and Air System Optimization
help you obtain immediate energy consumption reduction. The optimization program includes
Control of operation of the heat recovery system
Control of burner settings
Optimization of distance between Yankee cylinder and Yankee hood
As adjustments are carried out during the the inspection the benefits from
significant energy savings can be obtained immediately. The machine can also be operated considering the optimal combination of different energy sources.


Take care of the losses
Heat Recovery system
Save energy by taking advantage of the hood exhaust heat. Valmet offers an entire family of products for recovery of heat from the hood exhaust, which can be used for pre-heating of combustion and make-up air, room ventilation, fresh water as well as process and white water etc.
Applications adapted for wide variety of products by pre-heating make-up and combustion air
Air to heat exchanger to reduce hood gas consumption
Indirect air to water heat exchanger for room ventilation and fresh water
Direct air to water heat exchanger for process and white water

Waste Heat Steam Generator
An innovative and environmentally efficient solution to recover heat from Yankee hood exhaust used to generate steam. Steam can be generated at an intermediate pressure between the Yankee Dryer and the main line levels. The consequences are a maximized steam production while always maintaining the necessary blow-through steam speed, which can increase the steam production significantly. The system allows each tissue producer to create their own drying strategy based on local energy costs.