Advantage ViscoNip press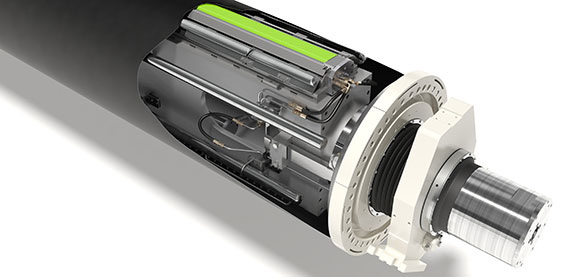 With a great number of Advantage ViscoNip press installations operating in production machines around the world, it has become the new standard for wet pressing in conventional Dry Crepe machines. Tissue producers everywhere are experiencing the list of benefits; from improved uniformity, major energy savings, increased product flexibility and quality in addition to savings through fiber conservation. The Advantage ViscoNip press is very well suited for installation in existing tissue machines independent of original make.
A flexible liquid filled press body gives the Advantage ViscoNip press the unique ability to adapt to they Yankee dryer shell. This makes the nip load uniform during a wide range of linear loads.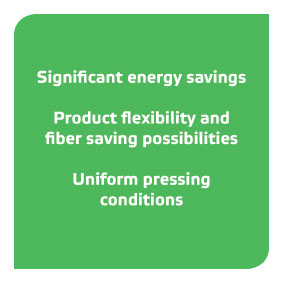 The uniform cross machine direction operates over a wide range of linear loads, which opens for extensive possibilities for product development.
Low linear load provides highest possible bulk and softness. It also allows for fiber savings
High linear load improves energy efficiency and increase softness.
The uniformity in pressing conditions can be seen in the remarkably flat cross machine dryness profile generated which also is visible in the very even moisture profiles achieved in the parent roll. These even profiles also improve machine runnability and reduce the risk of chatter marks on the Yankee dryer.
Remarkable results for rebuilds
The patented Advantage ViscoNip technology is also an excellent option for tissue machine rebuilds, where the Yankee dryer might be limited to a nip load of 90 kN/m, which is common in many existing machines. A remarkable increas in dryness is achieved right away already at 90 kN/m compared to Suction Press Roll.