Johan Schotte, who was Valmet's project director in the OKI project, has seen numerous projects around the world during his 37 years long career at Valmet.
"This project was special in many ways. Many of the islands delivered by Valmet, are the biggest in the world. This meant that technology development was needed for the scale-up of the equipment. The project was truly global. We had technology from all the home bases in the Nordics – Finland, Sweden and Denmark. In addition, we had project support from South America, China and India, and quite a lot of the manufacturing was done in China. Valmet was responsible for the site installation supervision at site. We had 200 professionals at the site - including both global and local professionals.
The remote location is a whole topic of its own. There is no road access to the site. All equipment and materials are brought to the site using waterways.
The customer truly respected Valmet's technical knowledge and expertise in delivering this kind of a project. Whenever there was a hurdle on our way together with the customer we were always able to find a solution.
It has been rewarding to see this project from start to finish. The thing I have valued the most are the people, working with good spirit and the good cooperation between Valmet and customer teams," Johan Schotte concludes the learnings of the OKI pulp mill project.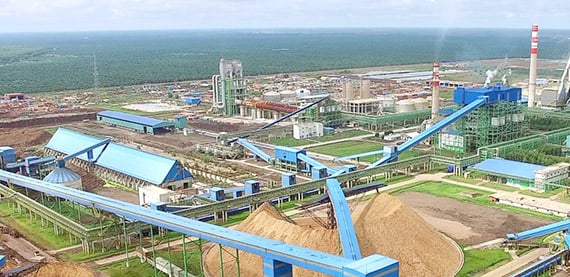 APP's OKI pulp and paper mill in Indonesia with is one of the largest in the world with an annual production of 2.8 million tonnes of bleached hardwood pulp.