The Indonesian pulp and paper industry is growing significantly thanks to a growing market. APRIL has tapped this potential by investing in a new OptiConcept M uncoated fine paper line at the company's Kerinci mill in Riau province.
APRIL's flagship paper brand is PaperOne, a range of premium office papers made from 100% renewable plantation fiber, and designed for the most demanding printing and copying tasks. PaperOne products are PEFC-certified, ensuring they are sourced from legal and sustainably managed plantations.
"The demand for PM 3 paper has proven strong, with positive feedback from most of our customers. For example, the improvements in paper formation, dimensional stability (anisotropy) and good roll winding are highly favorable," says Patrick McBride, Head of Offset Paper Sales at APRIL.
Cost efficient papermaking process
"The OptiConcept M production line is a really cost-effective machine compared to the other machines we have. PM 3 is very compact overall, and it has lower energy consumption. I really respect these features, and they make this machine totally different compared to the others," summarizes Eduward Ginting, Deputy Operation Mill Director.
Mika Viertola, Senior Production Manager from Riaupaper, shares some examples about the energy efficiency of the new machine. "Energy-wise, PM 3 is very efficient. We have 25% fewer process pumps and 30% fewer tanks compared to conventional production lines. The electricity consumption of the new refining technology is 50% lower per tonne of paper than in our older machines, and the modern hood consumes half as much electricity than a traditional hood."
| | |
| --- | --- |
| Our company's motto is 'quality, productivity and cost.' To stay competitive, we need a quality-driven mindset. If you establish very standardized best quality, then productivity and cost efficiency will follow. | |
Improved performance with Valmet automation systems
In addition to process technology, Valmet has also supplied automation systems for the line, including machine control system, process control system, quality control system, and machine monitoring. "Valmet's automation system is brilliant," says Viertola. "It's a very good thing to have only one supplier and as few interfaces as possible. Our operators like Valmet's automation system. Informative instructions with detailed process descriptions make the operators' daily work more efficient."
| | |
| --- | --- |
| PM 3 features a hybrid former, which is typically used in boardmaking. The benefit of this concept is its flexibility to produce a wide range of different products with a broad basis weight range. The design speed of PM 3 is 1,400 m/min, which is exceptional for hybrid forming. | |
Valmet's support also covers the period after start-up. Several experts have stayed at the site to provide their expertise to help APRIL reach its targets. Remote access will also mean that, in the future, Valmet experts will be more involved.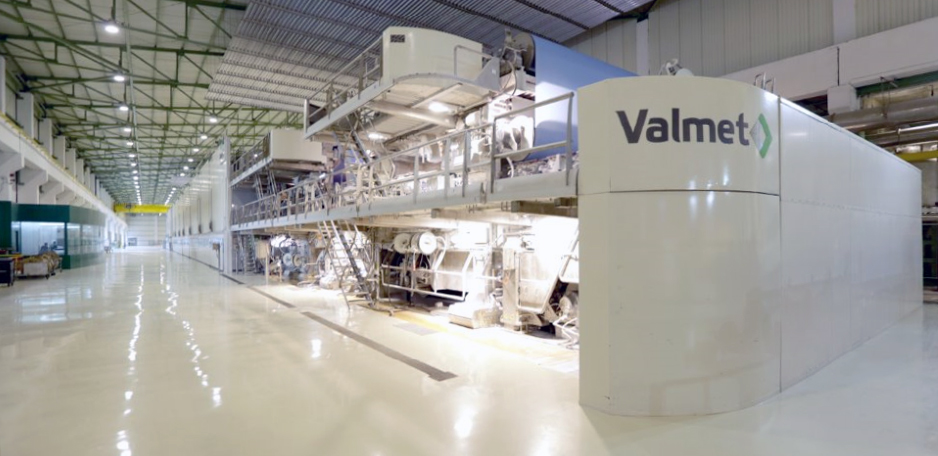 Read the full story as pdf here.