TUI Cruises is a leading cruise company that emphasizes sustainability on all of its voyages. With their six newbuilds, TUI Cruises operates the most modern and environmentally friendly cruise fleet worldwide. Several state-of-the-art technologies are used to reduce emissions, for instance, Valmet's exhaust gas cleaning technology.
Early recognition
Sustainability has become an important issue for cruise lines. This was recognized early on by TUI Cruises. That's why environmental friendliness was the focus when designing and building all newbuilds, among them the new Mein Schiff 1 and Mein Schiff 2 at Meyer Turku shipyard.
Low emissions
Mein Schiff 1 and Mein Schiff 2 use Valmet's exhaust gas cleaning technologies to reduce emissions in the best possible way. Valmet SOx Scrubber cleans the exhaust gases with the help of freshwater or seawater. The hybrid scrubber is equipped with an efficient water treatment system called Valmet Marine Water Treatment. Since Valmet DNA automation takes care of the system's operation, the crews can focus on their core tasks.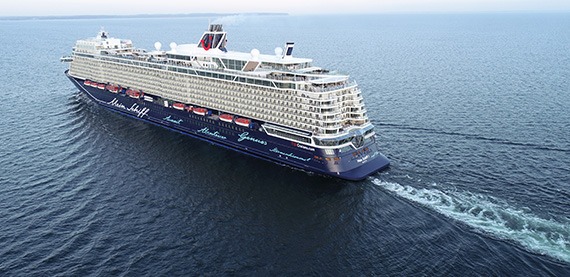 Picture Source: TUi Cruises media bank
Konstantinos Stathakis, Chief Engineer, Mein Schiff 2, has had good experiences using the water treatment system for about two years. So far, he has only positive comments: "The system is working in automatic mode without any issues. Once you understand the system logic of the Valmet Marine Water Treatment, it is relatively easy to use."
Clean water
Valmet Marine Water Treatment is based on ultrafiltration technology. The heart of the Valmet Marine Water Treatment is the Valmet Ultrafilter CR, which originates from the Valmet Paper business line for treating paper industrial process water. Valmet Ultrafilter CR can filter the dirty process water up to 0.2 micrometers. It also can handle water with high solids content without membrane clogging. This ensures the outstanding performance and high availability of the Valmet Marine Water Treatment.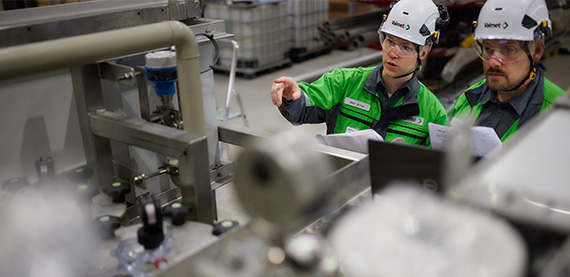 Konstantinos Stathakis describes what he likes most: "The effluent water comes out very clean and without any heavy particles. Additionally, the effluent is re-circulated back into the system." With Valmet hybrid scrubber, the production of the effluent water can be minimized, which allows the vessel to operate long periods in zero-discharge mode without any water being discharged overboard.
When sailing, there is not much time for servicing. The Valmet Marine Water Treatment is built in such a way that it is easy to maintain. Stathakis states: "Technically, the maintenance is not difficult when you have seen how it is done by the specialists. However, some preparation and caution is required, since the items are heavy and space is limited."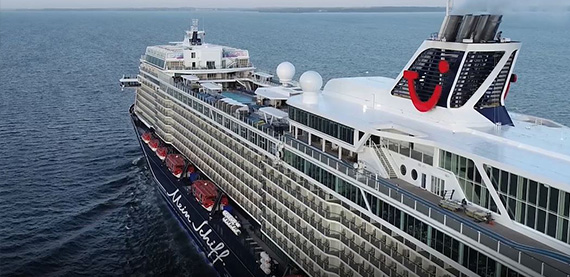 Picture source: TUI Cruises media bank
Using the latest technology
Passengers are demanding even more sustainable cruise voyages. Valmet's technologies well support these requirements. The hybrid scrubber ensures that the sea will become cleaner. The water used by the scrubber is cleaned so that no pollutants are released into the sea. All air and water emissions are continuouly monitored, and the complete exhaust gas scrubber system is controlled with Valmet's proven marine automation. Together with Valmet, Mein Schiff 1 and Mein Schiff 2 will continue clean sailing.
For more information:
Juha Jokiluoma
juha.jokiluoma at valmet.com