Jan 18, 2017
Strong partnerships are built on people. "We work as one team and have built many personal relationships over the years," says Jorge Aldana, Director of Project and Industrial Development at CMPC Papeles. This is a story about people working together towards a common goal. CMPC Chile describes it as a strategic partnership with Valmet.
CMPC's Maule mill produces world-class top quality folding boxboard for global markets. Valmet carried out an extensive rebuild in 2005 for their BM 19. Since then, CMPC and Valmet have been cooperating closely, with the aim of systematically developing the machine and CMPC's production operations.
Today, the annual production of BM 19 is 360,000 tonnes. The plan is to increase it to 450,000 tonnes, while simultaneously improving board quality, with Valmet playing an important role in achieving that goal.
Long-term agreements for performance and reliability
CMPC Maule currently has several service agreements with Valmet.
A Performance Agreement started in 2012, resulting in production records, quality improvements and energy savings.
A Paper Machine Clothing Agreement started in 2012, equipping the machine with forming fabrics and shoe press belts. The contract was renewed in 2016 to include press felts.
A Consumables Agreement started in 2013, covering all board machine consumables like doctor blades, sizer and coater rods, winder belts and blades, again with related services.
"We see Valmet as a technology expert with strong process knowledge. It provides machinery, automation, and many kinds of services. We have taken advantage of that, and we can see the results," notes Jorge Aldana, Director of Project and Industrial Development at CMPC Papeles.
Aldana continues: "Valmet's fabrics have long lifetimes with uniform performance during the entire lifetime. The agreement doesn't just give us the fabrics, we get service as well. As a result, there are no more unexpected shutdowns related to fabrics."
Adding new technology brings many benefits
As part of the improvement program and to emphasize CMPC's desire for state-of-the-art technology, CMPC Maule decided to install a new OptiCalender Metal Belt in their BM 19. The metal belt calender is Valmet's patented innovation for producing lightweight coated board with superb surface and strength properties and high bulk levels.
"To achieve our targets for increased production and improved board, installing this new metal belt calender was key. It's a fantastic innovation," Aldana states and continues: "With this new machinery, we can improve bulk with better surface quality. That will strengthen our position in the global folding boxboard markets."
Boosting performance at Cordillera mill
Based on the good experiences in Maule, CMPC started cooperation with Valmet at their Cordillera mill, which produces liner, fluting, white-top and gypsum boards. The mill's BM 20 has an annual capacity of 270,000 tonnes and a wide grammage range.
| | | |
| --- | --- | --- |
| | | Daniel Rodriguez, Mill Manager of CMPC Cordillera, explains: "In 2014, we signed a Performance Agreement with Valmet, with the goal of improving board quality parameters, such as profiles, surface and printability, and focusing especially on white-top liner. Valmet experts performed many audits. Based on the audit findings, the mill drew up an investment plan." |
The first step of the plan was to install a new OptiSupply enzymatic starch converting unit and improve the sizer supply system. This took place in October 2015, enabling better screening and higher solid content, and resulting in better quality and runnability as well as increased capacity. Step two will be a machinery upgrade package from Valmet, to be installed during spring 2017.
It's a true shared journey
The long cooperation has transformed into strategic partnership between CMPC and Valmet. In Maule and Cordillera, Valmet has helped CMPC to keep its equipment running smoothly and reliably, as well as to optimize the performance of their production processes. Finally, Valmet has introduced new technologies to provide solutions according to CMPC's needs. These three pillars – Reliability, Performance and New Technology – are part of Valmet's newly revised services approach: Shared Journey Forward. CMPC started that journey a decade ago, and it plans to stay on board for the future.
"With Valmet's help, we have received valuable input in how to achieve our targets," says Daniel Rodriguez, Mill Manager at CMPC Cordillera.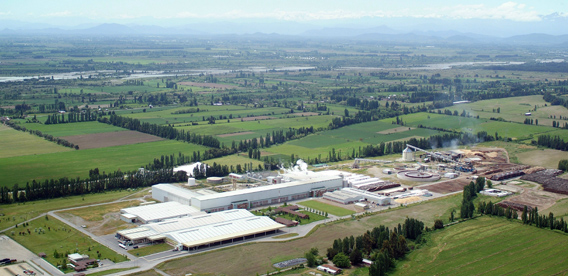 Printing house sets the bar high for CMPC

Recently, Valmet had a unique opportunity to visit one of CMPC's biggest clients, MM Packaging Marinetti, part of the Mayr-Melnhof Group. Located in Santiago, Chile, Marinetti uses products from both Maule and Cordillera, especially for food packaging. As a state-of-the-art printing house, they have very high criteria for board in terms of runnability and uniformity. Any failures in these elements cause problems in production and increase customer complaints.