Aug 30, 2021
The Valmet Airborne Dryer has been developed to keep customer's investment and operating costs to a minimum. A key driving principle in the work has been that our customers must achieve the highest possible cost efficiency.
| | |
| --- | --- |
| | "With smart innovations, the Airborne Dryer reduces production costs. Total cost efficiency is also a key aspect in our customer projects when we deliver and install new dryers or rebuilding dryers, making sure they get started in the best possible and most effective way," explains Juha-Matti Liukkonen, manager of pulp drying air systems. |
Many benefits by preassembling and manufacturing on site at the customer
The Valmet Airborne Dryer is made up of modules that are assembled on site. The modular construction provides flexibility, since it can be scaled up or down to match the customer's unique size and performance needs, and then be quickly and efficiently built on site. This means the solid quality and technical innovations, that are the cornerstones of high performance, are found in all dryers Valmet builds, large and small.
The modular design also has financial benefits for the customer, as Juha-Matti Liukkonen explains. "Since we preassemble the blow boxes and build up the dryer modules on site at the customer, this means lower transport costs, faster construction time and better overall economy in the project. The modular structure is a great competitive advantage and a decisive factor to be able to reduce our customers' capital investment costs."
Additionally, the blow boxes can be manufactured on site thanks to the mobile blow box production line. We have done this in Europe, South America and Asia Pacific.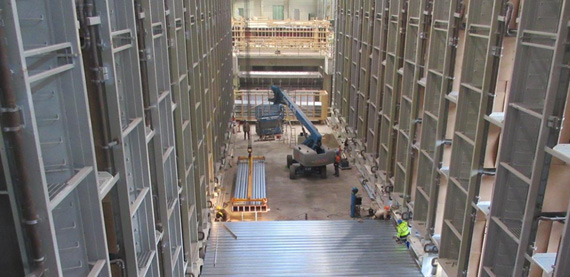 High efficiency and low operating costs
It is not just the investment costs that are kept to a minimum with Valmet's Airborne dryer. The dryer delivers high efficiency and low operating costs. For example, the latest generation of fans enables higher airflow and better energy efficiency than could be achieved previously. This results in reduced energy consumption and lower operating costs compared with competing solutions and earlier dryers from Valmet.
Pioneering technology with world-class components are important factors in achieving this, says Juha-Matti Liukkonen. "We have taken a very broad look at all aspects regarding cost-effectiveness of dryers and built them into this design. Besides installation and operating costs reductions, we are also using smart solutions for maintenance as well. We are constantly innovating and finding new ways to improve the dryer and, most importantly, our customer's operating costs."
Global presence and long experience
Thanks to Valmet's extensive global network, the Airborne Dryer can be delivered to any mill in the world and Valmet employees and subcontractors are never far away. "We are always close to the customer, during construction, start-up and when the dryer is in operation. We start with the best possible design and then our project managers and technical specialists ensure top performance of the dryer through its lifetime, helping pulp producers succeed," concludes Juha-Matti Liukkonen.