The redesigned Airborne Dryer is today setting the new market standard for pulp drying technology, delivering the best production efficiency, reliability, and energy consumption. The dryer is engineered for safe and easy running and maintenance.
---
Smart innovations which provides higher production efficiency
The Valmet Airborne Dryer has been developed in close dialogue with Valmet's customers. A key aspect has been that the dryer should achieve the highest possible production efficiency. To ensure high production efficiency and good profitability, a pulp dryer must return to full production quickly after a stop. This dryer is equipped with smart innovations that provide higher production efficiency than both competing solutions and previous Valmet pulp dryers.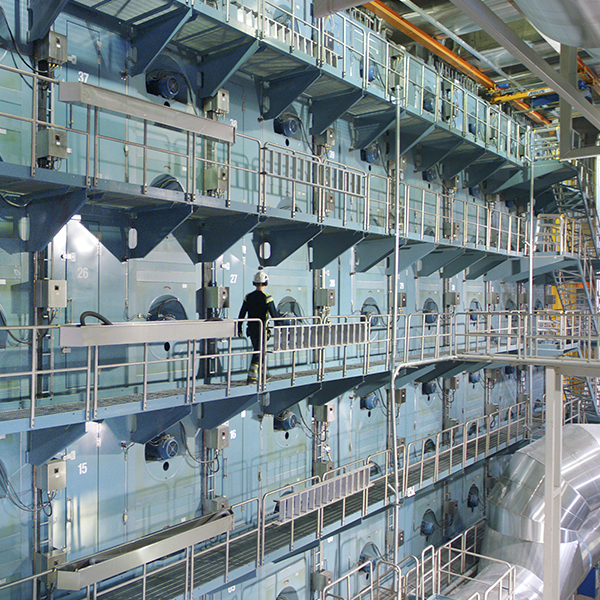 ---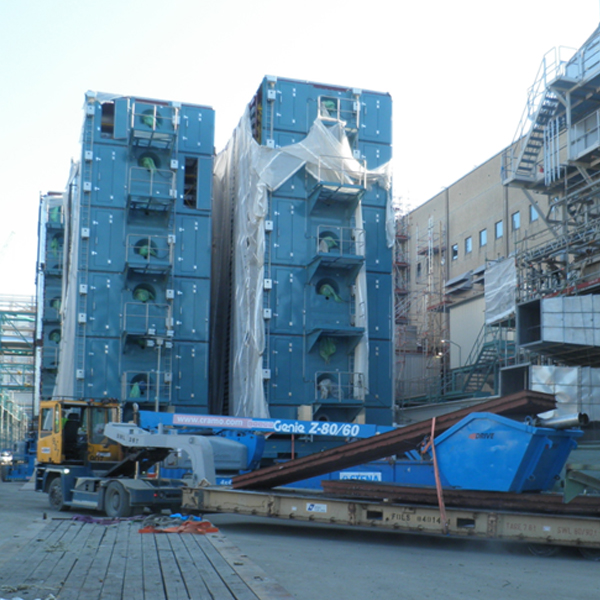 Reducing costs for both installation and operations
Total cost efficiency is a key aspect in projects when delivering and installing new dryers or rebuilding dryers. With smart innovations we are making sure each project gets started in the best possible and most effective way. The Valmet Airborne Dryer is made up of modules that are assembled on site. The modular construction provides flexibility since it can be scaled up or down to match the customers' unique size and performance needs. It also means lower transport costs, faster construction time and better overall economy in the project. Another cost saving feature is the latest generation of fans that enables higher air flow and better energy efficiency. This results in reduced energy consumption and lower operating costs.
---
Easier and safer than ever to run and maintain, for unparalleled user-friendliness
The Airborne dryer is designed to provide comfortable working conditions with minimal dust, low temperature and low noise levels. At the same time, safety has become even better. So, it's with great pleasure that we introduce this dryer that sets the new standard on today's market. Automatic tail threading and quick access hatches raise efficiency and provides good visibility into the dryer and ideal conditions to perform fast and safe maintenance work. The movable platform in the wet and dry ends has been upgraded allowing operators to get much closer to the dryer. Another new feature is the automatic locking of the upper blow boxes, which increases both user-friendliness and safety.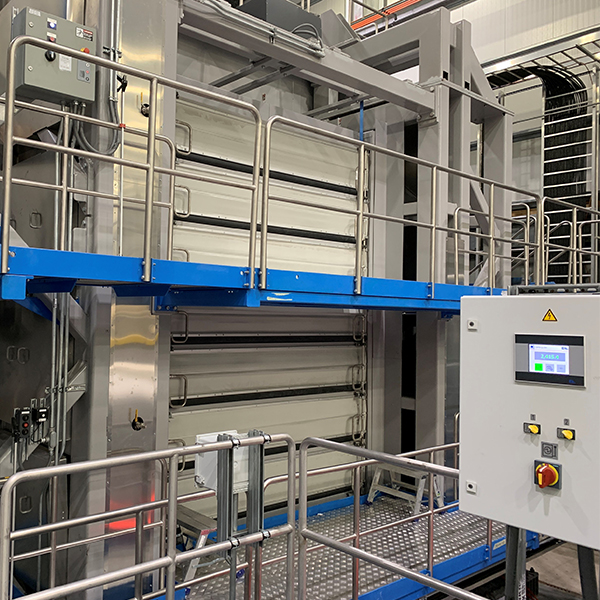 ---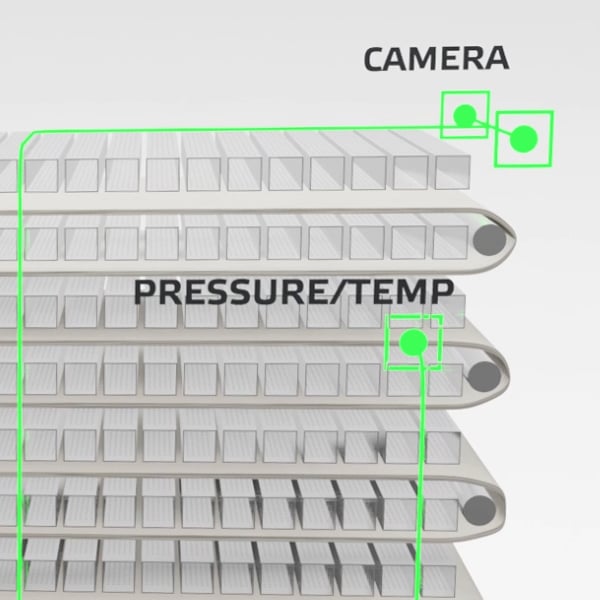 New smart technology to give you even better operational reliability
Valmet Airborne Dryer has a high degree of automation, to increase operational reliability and facilitate the operator's work. Sensors, camera surveillance and Valmet's Industrial Internet provide many benefits. For example, air pressure in the dryer is automatically controlled and regulated, to improve runnability. Electricity consumption and the need for filter cleaning are also checked automatically, and the operator can see all relevant data on screens in the control room. In addition, the Valmet Industrial Internet enables operators to obtain key information directly in their smartphones, giving them access to the needed insight from anywhere on a user-friendly interface.
---
Everything is possible, from small targeted upgrades to rebuilding of the entire dryer
Valmet performs the full range of conversions and upgrades, to make sure the pulp dryer is perfectly adapted to each customer's needs. Valmet do many small and medium-sized rebuilds on existing pulp dryers, and also get many large assignments where the entire dryer is essentially rebuilt from scratch. Increasing production is the most common reason for such projects, but they can also be aimed at for example reducing dust formation or streamlining the workload for operators. Wear and outdated technology are further reasons for a dryer to be rebuilt. No matter what the issue is, with the latest innovations Valmet can make any dryer maximally competitive.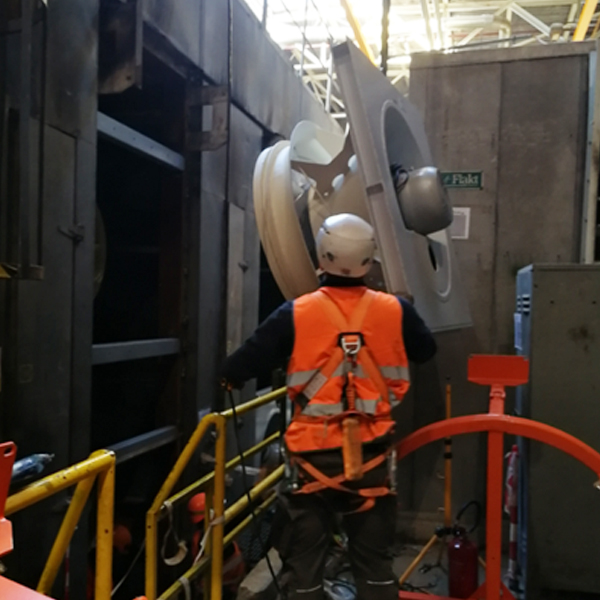 ---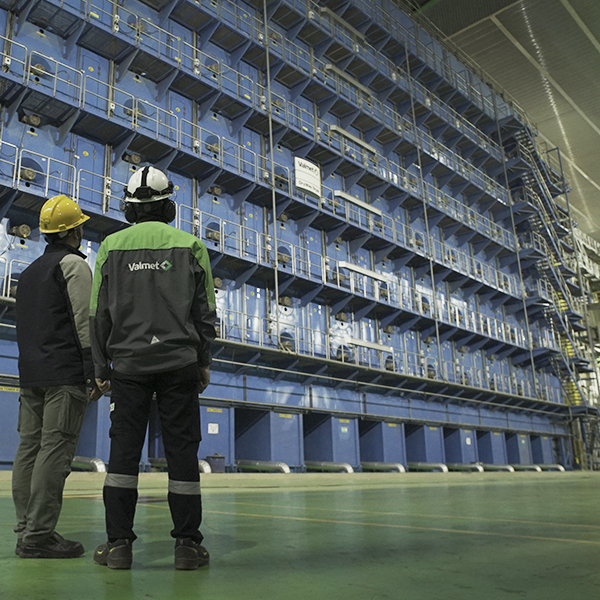 A wide scope of pulp dryers help you get the exact capacity and performance you need
A modern airborne dryer is a cost-effective solution to get the precise output and quality you require. Valmet is specialized in both large and small Airborne dryers that are tailor-made to meet your specific drying needs. Valmet has several times proven the ability to scale up machinery to handle really large production capacities. The largest one being the installation of the Airborne pulp dryers at OKI, which are the largest machines in the world with the highest ever production. For certain customers, there is a need for just a small amount of additional drying capacity and for this, small dryers are available. Valmet's small dryers are mainly in demand by customers who produce various specialty pulps, like the dryer at Nippon Dynawave Packaging. The small dryers have the same quality and advanced technical functions as the large dryers.
---
Do you want to make your project fly?
We at Valmet are committed to moving our customers performance forward and deliver the best production efficiency, reliability and energy consumption.