Jun 15, 2021
The benefits that come from selecting Valmet valve automation components for your automated valves makes perfect sense. Our devices deliver safe and reliable performance, they provide a competitive total cost of ownership (TCO) across their entire lifecycle.
Process quality through valve automation
Valve automation, regardless of the manufacturer or type of valve, has the potential to elevate process performance and help you make the most of your installed valves. Regardless of industry or process, we at Valmet can deliver the full automation package for your valve application. We can deliver it fully tested or leave it for the valve manufacturer to test as a part of the full valve assembly. Our offering is not only flexible, but also comprehensive in its coverage.
Valve controllers and actuators are a significant part of the automated valve assembly, providing both the brains and the brawn required for valve operations. Increased valve diagnostics can improve the reliability and safety of industrial processes. In biotech applications for example this can mean providing accurate data that helps minimize the need for sending maintenance staff into the field unnecessarily, minimizing the risk of contamination and loss of production in hygiene-critical areas.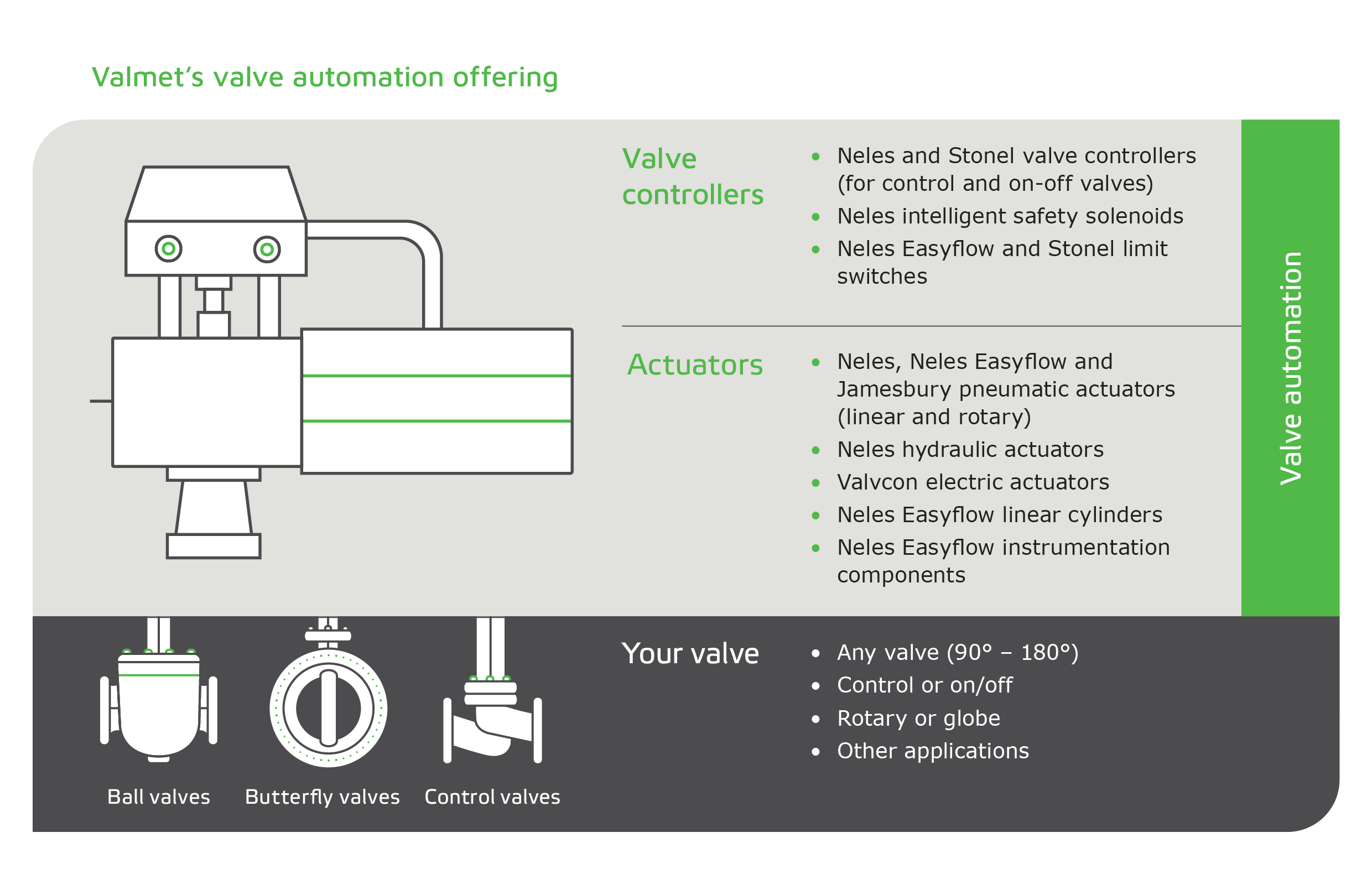 When we look at the increasing level of digitalization in industrial processes, we can confidently say that we are in a strong position to serve our customers. We have been leaders in the field of digitalization in valve controllers from the offset. We feature the most advanced diagnostics in our valve controllers and our team of experts is experienced at helping you analyze and utilize this rich diagnostics data. We also have all the latest wireless technologies in use.
Safety and reliability
Reliability is not only improved through increased quality and intelligence, but also through providing comprehensive services and support. Valmet offers its full service portfolio to valve automation customers. In many cases this includes services for even third-party valves and equipment. We pride ourselves in providing strong local service in a local language in most key markets around the world. We have opened more than ten new service centers in the last two years alone.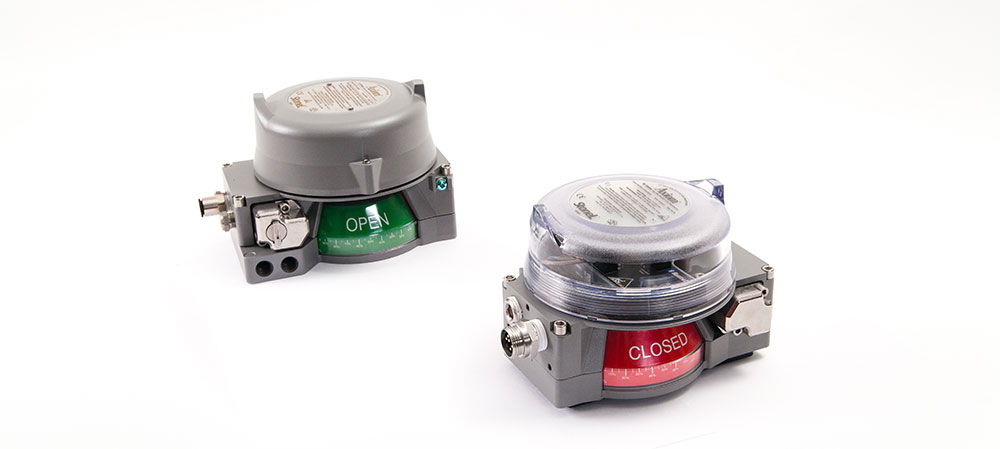 Our in-depth understanding of the industries and processes we serve, makes us a safe valve controller and actuator supplier for all our end customers, as well as system integrators and OEMs using our technology as a part of their delivery. We concentrate on delivering the best possible customer experience every time. This means the best available technology paired with easy and simple co-operation that makes work faster, easier and leaner.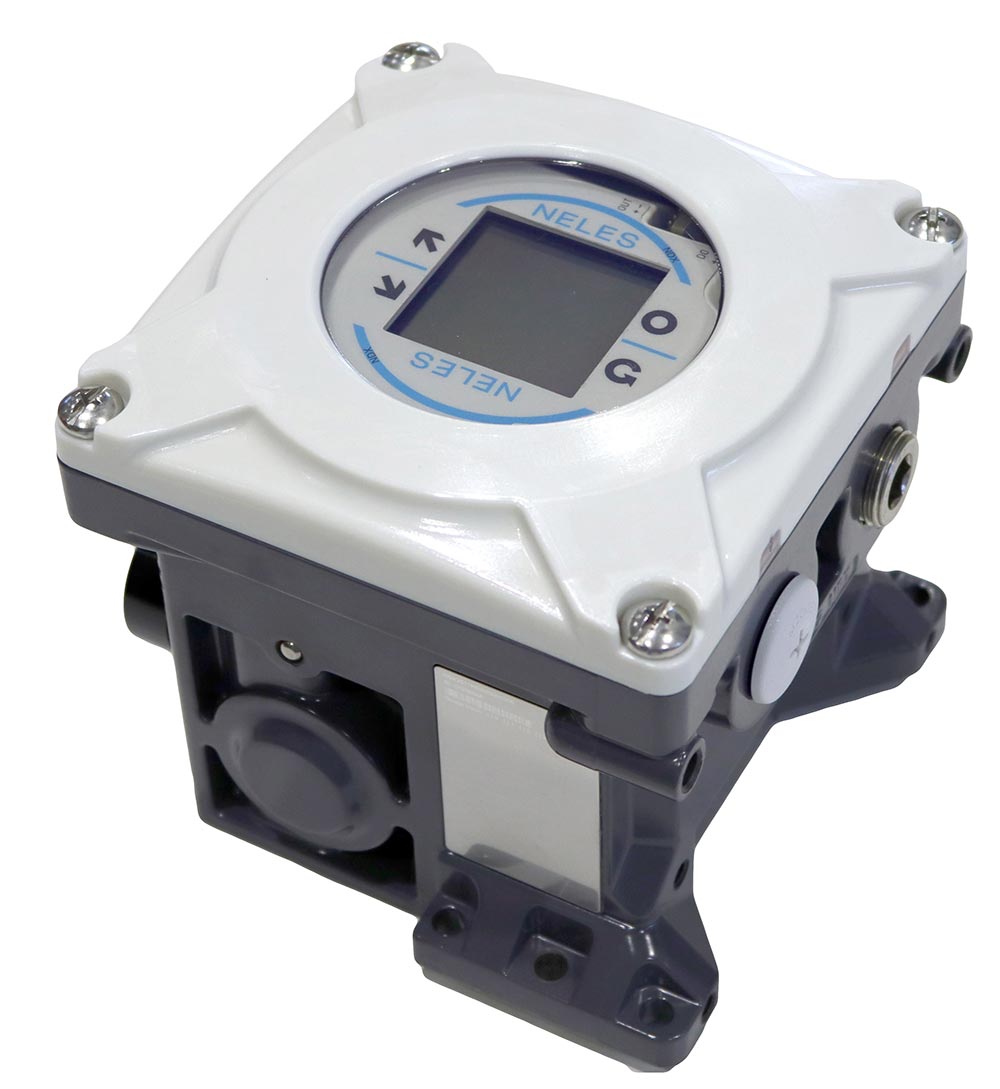 Partnership that makes sense
As a part of our valve automation concept, we offer our customer everything they need for the specification and testing phase. While we offer products that readily comply with the required standards and certifications, we also provide all the needed data, including 3D drawings that the customer can insert directly into their own CAD files during planning. We want to make working with us as simple as possible.
We at Valmet offer a wide range of possibilities for our customers. We provide everything from off-the-shelf solutions for standard applications to fully customized solutions with added features. Meeting customer needs with high-quality products, seamless automation system connectivity, full service availability and an understanding of industrial processes, we are able to serve a wide range of customers. Regardless of where your valves are from, it is worth investing in valve automation from Valmet, to ensure the best possible reliability and profitability for your industrial flow control applications.
Text by: Tomasz Jarzabek, Director, Limit Switches Product center
The text has been updated in April 2022, due to the company name change to Valmet.