Broke handling

An essential feature on all paper machines is an efficient broke handling system. In addition to favorable slushing efficiency, coping with variations in production rate is one of the main requirements. The task is comparatively simple at the wet-end where the sheet disintegrates easily but dry end trim and especially coated broke is more difficult to slush and may require separate deflaking and/or screening to remove impurities from the stock.
Broke slushing
The special rotor design of the OptiSlush Broke pulper range delivers high pulping efficiency in all paper and board broke pulping applications. A standard rotor promotes active circulation with pumping vanes, while a saw-tooth rotor is used to slush wet strength, board, coated and special grades.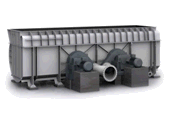 Broke screening
Paper machine broke can pick up contaminants which will damage equipment and reduce the overall stock quality unless screened before returning it to the system. Broke screening with OptiScreen Fine screens removes impurities and fiber bundles from the stock, providing high screening capacity with minimized fiber loss.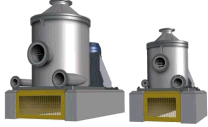 Broke deflaking
OptiFiner deflaking eliminates undesirable fiber bundles and flakes, resulting in less rejects from screening and reduced process disturbances.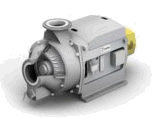 Broke thickening
Optidewater Gravity thickeners deliver high capacity dewatering in a compact and cost-efficient design for a wide range of paper and board grades.