Valmet screening solutions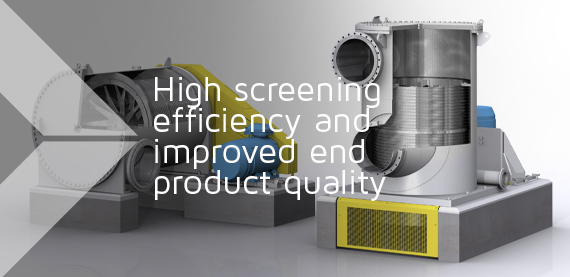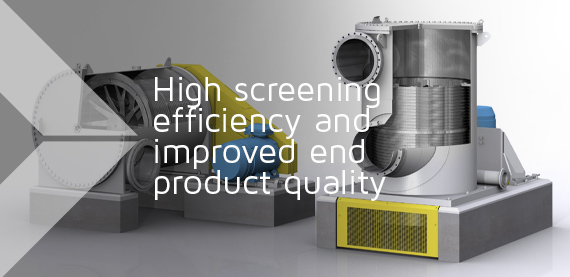 Delivering high screening efficiency and improved end-product quality
Valmet's screening family is built upon the comprehensive screening experience of more than 3,000 references in low- and high-consistency applications and the company's in-house screen basket technology.
Broke screening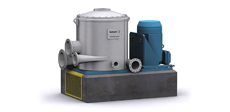 Paper machine broke can pick up contaminants that damage equipment and reduce overall stock quality unless screened before it is returned to the headbox. Broke screening with Valmet removes impurities and fiber bundles from stock, providing high screening capacity with minimal fiber loss.
Broke screens utilize a fine slotted screen basket for thick stock applications at consistencies between 3 and 4%. The basket provides a physical barrier to contaminants while allowing the stock to pass through it. The unique rotor design exerts a push and pull force on the basket surface to prevent blocking of the basket. The reject rate is low with high-consistency screening because of the highly efficient technology employed to keep the screen basket surface clean.
Key benefits
High screening efficiency and runnability
Efficient impurities and contaminants removal
Uniform consistency and flow through the screening area provides high screen capacity
Targeted quality
Compact design in relation to production volume
Can be installed in low building space
Savings in operational costs
Longer screen basket lifetime
Low fiber loss
Coarse screening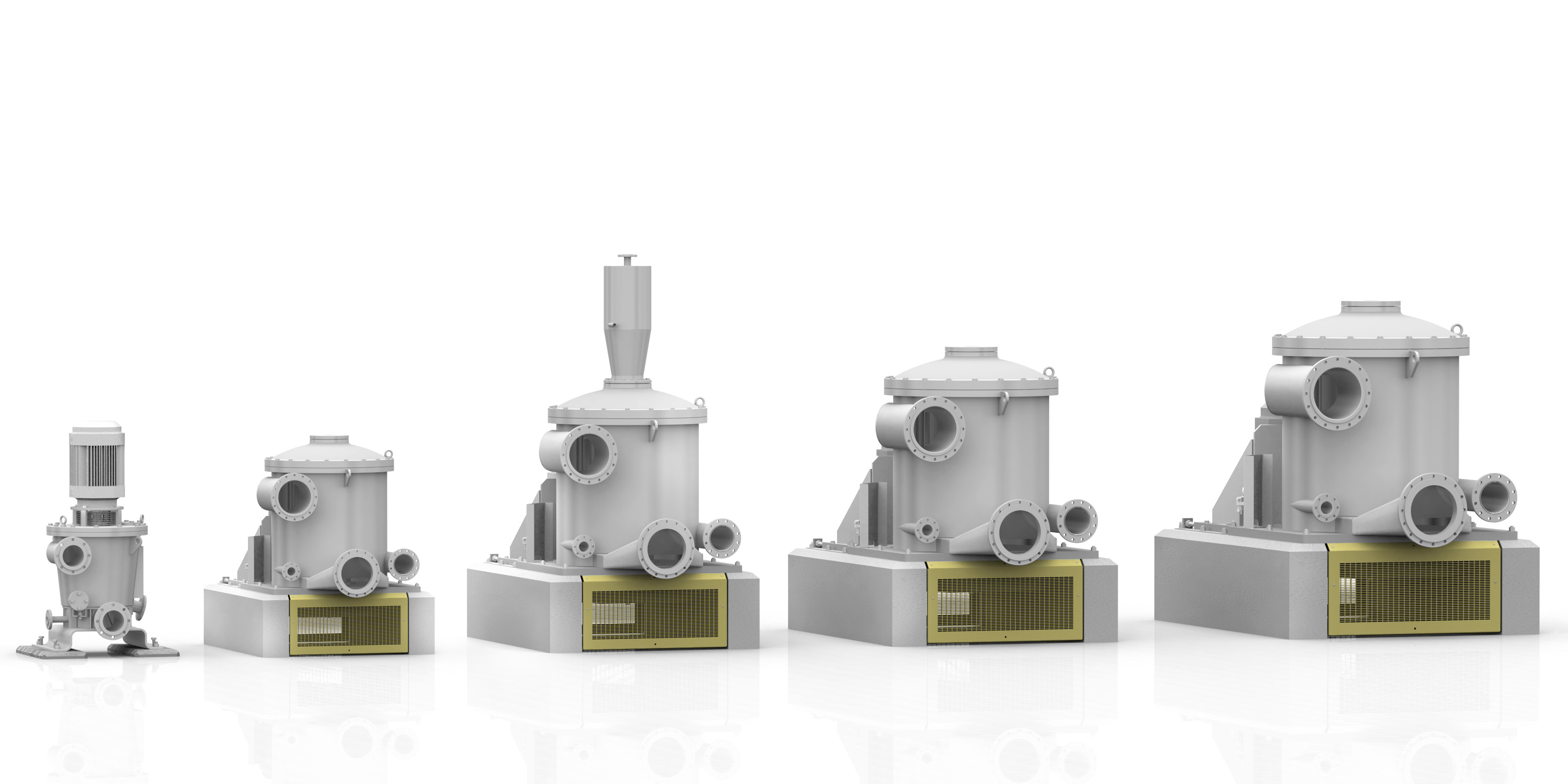 Valmet Coarse Screens are designed for all coarse screening applications in recycled fiber processing and stock preparation. Coarse screens remove heavy, light, and coarse particles and contaminants from pulp, protecting subsequent process equipment from potential damage.
Vertical coarse screens are designed for up to 4% consistency, utilizing rotating basket technology with continuous reject removal. The rotating basket minimizes wear because the centrifugal force involved reduces contact between harmful particles and the screen basket. Valmet's coarse screens' optimal operating principle also yields low energy consumption.
Key benefits
Excellent screening performance
Effective removal of plastic, glass, metal debris, gravel, and sticky particles
Gentle screening without breaking down impurities
Low fiber loss with a controllable reject rate
Savings throughout the lifecycle
Low operating and maintenance costs
Low energy consumption due to compact screen units with the inward flow and rotating baskets
Long basket lifetime
Lower screening system investment cost
Compact machine size
Simple screening system
High-capacity units
Fine screening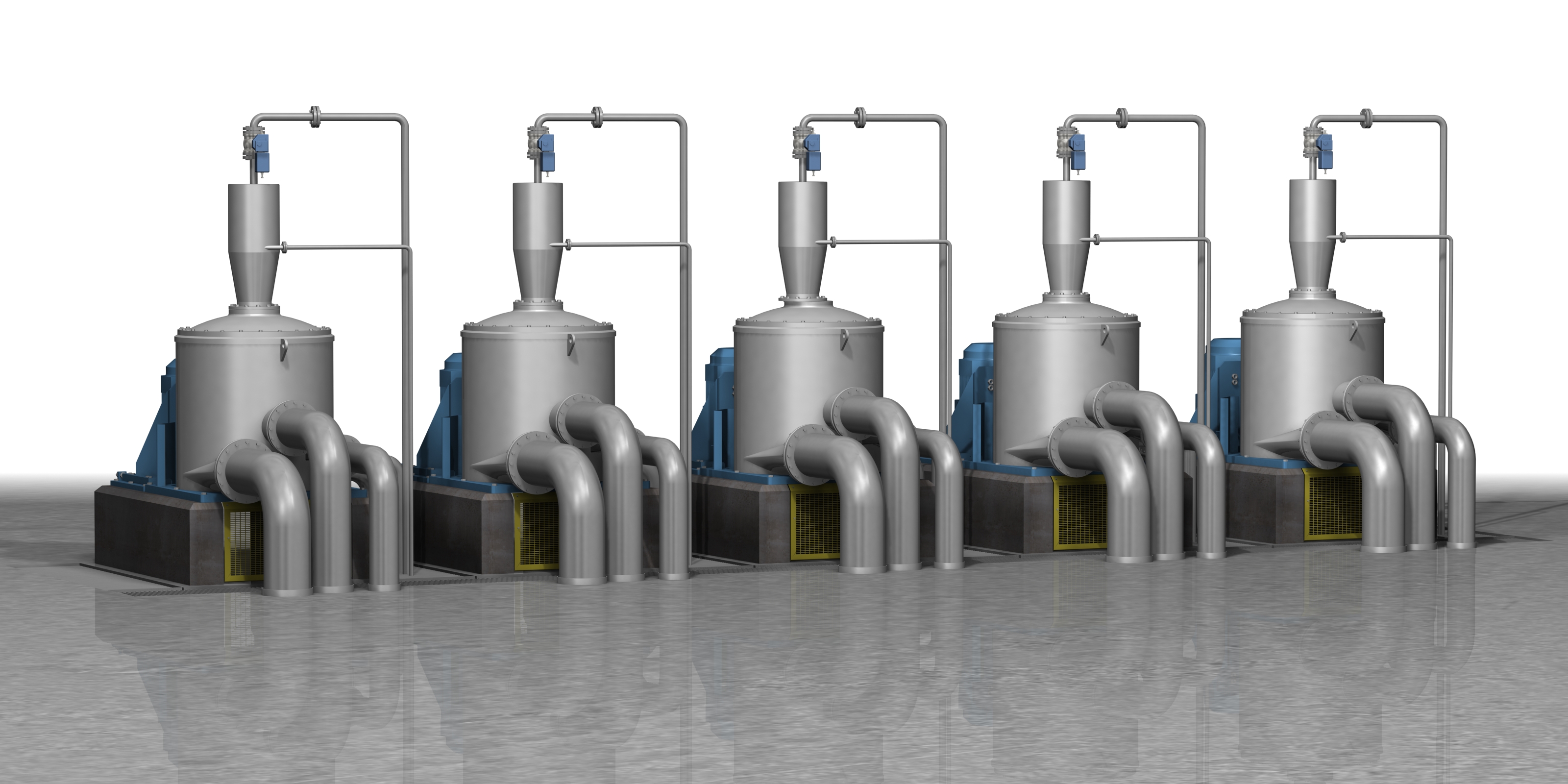 Valmet Fine Screens are designed for all fine-screening applications in mechanical pulping, recycled fiber processing, stock preparation, and broke handling. Fine screens ensure targeted pulp quality and high screening capacity.
Valmet's fine screens deliver high screening efficiency and excellent pulp quality. The correct combination of rotor and optimal screen basket ensures uniform consistency and pulp flow through the screening area in a consistency range of 0.5 - 4.5%. The wide series of fine screens, with seven unit sizes, ensures the optimal screen choice for every installation.
Key benefits
High screening efficiency and runnability
Controlled screening capacity
Targeted pulp quality
Savings in operational costs
Flexibility to modify the process