Solutions for Efficient Broke and Pulp Thickening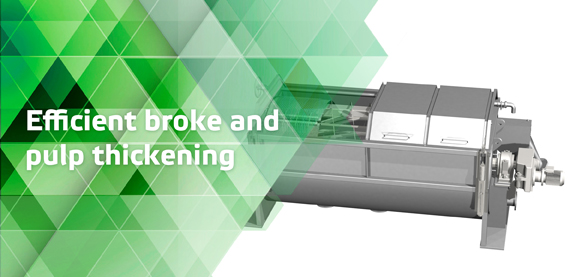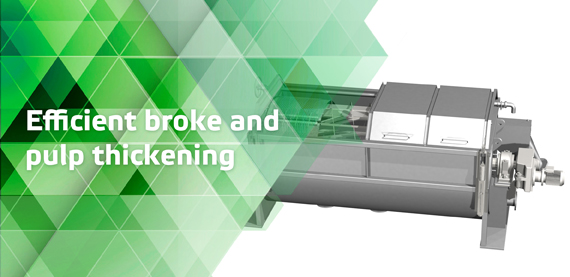 Valmet Gravity Thickener – better filtration ensures lower fresh water consumption and reduced chemical consumption
Valmet Thickeners are designed for all pulp types and for every stock preparation application. Valmet Gravity Thickeners ensure increased stock consistency and minimizes storage volumes.
Valmet Gravity Thickener
Valmet's Gravity Thickeners guarantee highly efficient broke and pulp thickening, delivering high-capacity dewatering in a compact and cost-efficient process for a wide range of paper and board grades. The pulp is fed into one end of the rotating drum, and gravity causes the thickened pulp to drop from the wire to be discharged at the opposite end. The filtrate flows through the wire of the rotating drum, providing a large filtration area. Water sprayed from outside the drum keeps the wire clean.
Key benefits
High capacity filtration area
Clean filtrate
Wide feed consistency range
Savings in installation and rebuild costs through compact design in relation to production volume and possibility to install in low building space
Easy to operate and maintain: no couch roll or doctor blades, drum damage is avoided because the pulp is not pressed against the wire