Forming fabrics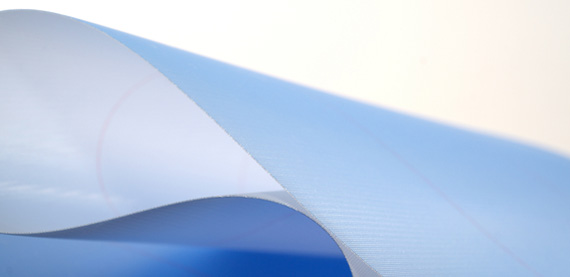 Valmet has constantly improved their forming fabric technology and created fabrics providing excellent runnability, high wear resistance, long running time, good paper profiles and good retention. Specialized forming fabric designs for packaging grades continue to improve drainage.
Polarized forming fabrics are made with special polarized technology designed to diffuse drainage which results in:

Very good runnability
Better cleanliness
Improved retention
Excellent wear potential
Low marking
Traditionally, all SSB (sheet support binding) fabrics have had direct drainage channels. In the polarized structure, the machine direction yarns on both the paper side and the roll side are shifted to form an off-stacked structure. This special structure removes the direct drainage channels traditionally used in forming fabrics.
The unique polarized structure allows controlled initial drainage in the paper-making process. That improves retention and helps keeping the machine clean. Good runnability and cleanliness reduce breaks and therefore increase production capacity remarkably. Cost-savings are created by being able to use less chemicals.
Valmet's forming fabrics comprise a wide range of excellent forming fabrics to fulfill all customer expectations:
Valmet Forming Fabric GM (earlier known as GapMaster) is the widest SSB fabric family on the market and it is designed for:

Demanding paper and board machine conditions
Long fabric life
Even paper profiles
Suitable for all printing and writing paper grades
Also suitable for FBB, liquid and cup boards

Valmet Forming Fabric GM uses polarized forming fabric technology.
Valmet Forming Fabric OP
(earlier OptiProof)
High wear resistance and safe to use
Valmet Forming Fabric OPA (earlier OptiPack)
Stable SSB fabric with high wear resistance
Valmet Forming Fabric PM
(earlier PackMaster)
Durable SSB triple layer fabric for packaging paper and board machines
Valmet Forming Fabric FT (earlier ForTiss)
Very low caliper warp bound tissue fabric suitable for all and SBR former tissue machines
Articles

Seeking excellence with polarized forming fabrics
In 2016, Valmet introduced a new generation of forming fabrics with a polarized structure. Customer experiences have shown that these polarized forming fabrics have the potential to revolutionize water removal in the papermaking process.

Huge improvements through forming fabrics
The right forming fabric can bring about huge improvements in boardmaking. Valmet Forming Fabric OP improves machine efficiency and paper quality as well as providing major cost savings – all benefits warmly welcomed by packaging grade producers.