OptiAir Recovery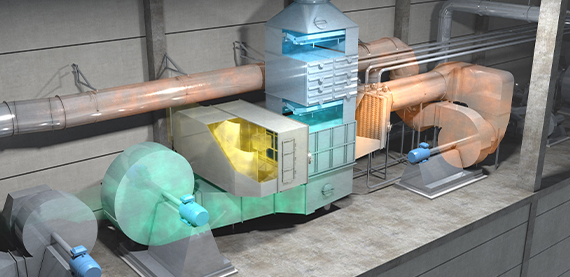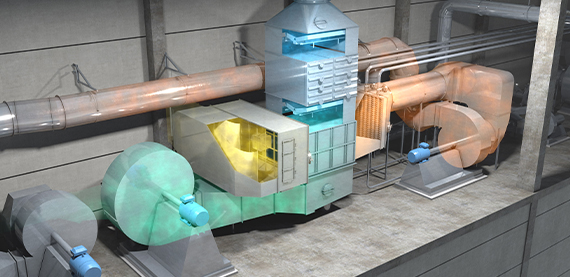 Heat recovery systems for energy efficient paper and board making
OptiAir Recovery is part of OptiAir process ventilation family and important part of creating energy efficient and stable drying conditions. OptiAir process ventilation offers complete control of energy and air flows in paper and board machines.
Heat recovery reduces energy costs
Main purpose of heat recovery system is to replace primary energy with recovered heat from the process in an economically profitable way. Total heat recovery in a modern paper or board machine can be over 50 MW. This is equivalent to 86 tsteam/h, therefore the energy flows are significant. It is important to utilize this energy efficiently. OptiAir Recovery heat recovery solutions provide excellent possibilities for optimizing the energy and air flows in paper and board making.
Recovered heat can be used to heat:
dryer section supply air
fresh water
white water
machine room ventilation air
If you suspect that your heat recovery system is not performing properly, let our process survey group analyze your system and recommend what can be done for the machine's energy efficiency.
Main benefits of OptiAir Recovery system:
recovered heat replaces primary energy
lower fresh water consumption with closed process where evaporated water is returned back to the process
heat recovery equipment efficiently reduces environmental noise level
an automatic cleaning system takes care of the daily cleaning
Customer success stories

Substantial savings through efficient waste heat utilization at SCA Packaging Obbola
In a modern paper or board machine, the effect of heat reclaimed from dryer section exhaust air can translate to over 40 MW of energy saved during periods of peak heating. But the benefits of effective heat recovery are by no means restricted only to such cases, since, in practice, notable savings can be reached at all times. A recent heat recovery system rebuild at SCA Packaging's Obbola PM 1 kraftliner machine in Sweden yielded energy savings of over 11 MW.

Sappi Kirkniemi cuts coating machine (CM 3) drying costs
"Working together with Valmet we improved the energy efficiency of coating machine 3," says Matti Korhonen, Assistant Process and Quality Manager. "We have been very pleased with the results. We are now using close to 20% less gas-generated energy for drying coating than before."