Press felts for tissue machines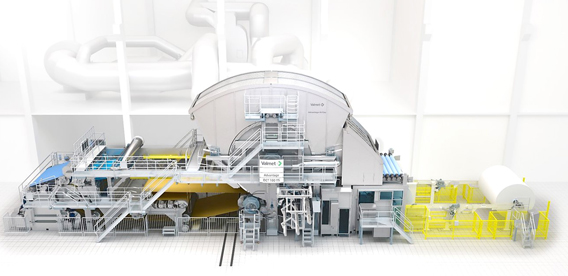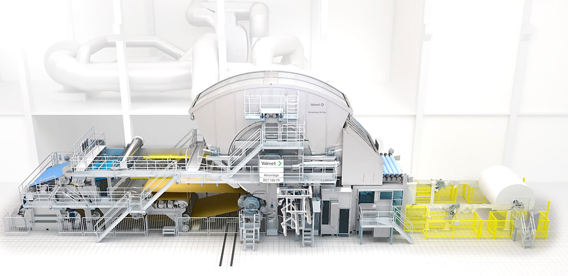 Valmet Press Felt STM and Valmet Press Felt SMO are especially designed for tissue machines. The felt designs respond to the requirements tissue makers have in respect to machine performance, tissue quality, energy savings and cost reductions.

Benefits
Fast felt start-up
Unchanged felt properties during the lifetime
Good felt CMD stability
Even run: no vibration, marking or breaks
No hairiness and easy cleaning

The dewatering of the felts is high. The smooth and dense felt surface gives high hydraulic pressure which contributes to good nip dewatering. The open back side, in turn, affects the suction roll vacuum.
Valmet Press Felt STM and SMO contribute to good tissue quality. The paper properties are very even as both the CMD and MD profiles are even. There is no marking, no weak points etc. Also, with these felts no holes in the paper occur thanks to:
smooth and tight felt surface and resin impregnation (SMO), no hairy surface in the beginning
a structure that is easy to keep clean; no stickies, uneven plugging etc. in late life
Cov. tissue felt

Valmet STM

Valmet SMO
The total energy consumption of the felt is low. High dewatering leads to high dry content, low steam pressure and low hood temperature. Also the fact that the felt properties remain unchanged during the felt lifetime contributes to a good energy consumption level.
Cost savings are achieve with the felts through
high dry content as a result of good nip dewatering
fast start-up at maximum running speed
long running time thanks to unchanged felt properties and less felt wearing
seamed felt's safer, fast and easy installation: shorter installation time and less manpower needed for felt change