Shoe press reliability is critical to maintaining an efficient pressing process. Proper care of the SymBelt system and equipment improves production outcomes, decreases unplanned downtime and extends equipment lifespan. The recommendations discussed in a webinar presented on Wednesday, February 9th, 2022 provide an outline for approaching SymBelt maintenance which can stabilize operation and set a path toward exceptional reliability.
Viewers of this webinar will learn:
best practices for shoe press maintenance
typical inspection points for mill personnel
preventative maintenance tasks
how to address common issues
design modernization to support all vintages of Valmet's SymBelt shoe presses.
Click HERE to view this webinar presented by Nick Baltz.
Here is an excerpt from the webinar:
Regular maintenance for maximum performance
The SymBelt shoe press has proven itself as a reliable solution in efficient dewatering and increasing production line efficiency in the press section. Valmet's SymBelt shoe provides significantly improved paper quality comparted to a conventional press, and adds dewatering capacity in the press section with fewer press nips. The resulting high dryness facilitates higher machine speeds, thanks to better runnability.
Timely and properly planned maintenance is essential to get the most out of your SymBelt roll and prevent damage. Regular maintenance intervals every four or five years extend the lifetime of the belt, ensure undisturbed runnability and result in better dryness. This all leads to energy and cost savings for you.
Understanding and implementing shoe press maintenance best practices results in:
predictable maintenance schedule and budget
less unplanned downtime (emergencies)
longer component lifespan
optimized process
Problems caused by lack of regular SymBelt maintenance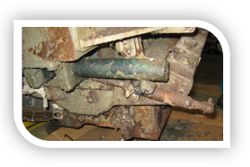 Loading cylinders: corrosion
decreased nip load
uneven linear load in CD
disturbed nip profile
Load joints clamping: corrosion
clamps get out of tolerance
load joint won't open/close
more downtime when opening clamps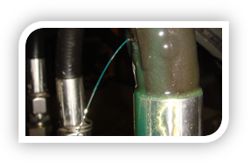 Seal and hose hardening
oil leaking problems
corrosion problems
extra shutdowns
Press shoe: scratches, corrosion
show movement problems
insufficient moisture profile
increased belt markings
decreased belt lifetime
For more information on maintaining your shoe press, watch the webinar and contact your Valmet representative.